Versions of this article for Southam News appeared in several Southam newspapers including The Windsor Star on November 20, 1996
PORTRAIT OF THE ARTIST AS A NEWLY FREE MAN
NICK KREWEN
CHANHASSEN, Minnesota.
The Artist Formerly Known As Prince  knows how to make a lasting impression.
As the door to the conference room in his palatial Paisley Park Studios swings open, the man whose legal name is the unpronounceable glyph that combines male and female signs with a trumpeted curlicue, TAFKAP is dressed head to toe in bright chartreuse, his thin, wiry frame camouflaged by a sweater. As he accepts a cup of herbal tea from an assistant with one hand, he beckons with the other, offering a brief, but firm handshake as a greeting.
"What do you think of our weather?" he asks, "Sit anywhere."
There is none of the shy reticence or uncomfortable silence that he has generously displayed throughout his 19-year career as contemporary music's pre-eminent pop funk superstar. In fact, during the 40-minute conversation that ensues he is animated, passionate and disarmingly friendly. His gaze rarely leaves his subject. Surprisingly, he seems to enjoy being interviewed, and when his assistant knocks to announce that time is up, he grants two extensions.
Six months ago, heck — even a month ago — the idea of The Artist formerly known as The Artist Formerly Known As Prince sitting down and holding court with the press was about as infrequent as the passing of Halley's Comet. As he built his career with such multi-million selling masterpieces of atomic funk as Dirty Mind, 1999, Purple Rain, The Batman Soundtrack and Diamonds And Pearls, he became increasingly reclusive and cryptic. Interviews were granted every five years or so, usually with the stipulation that the interviewer do so by memory: tape recorders and notepads were strictly verboten.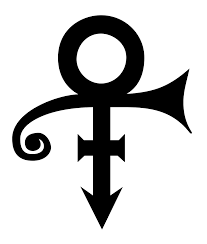 "We all know how the universe works, and that it's often built on lies," The Artist explains. "That's why I didn't want to do interviews. Words are all entrapping. Somebody switches them around for their own convenience. I wanted my music to be my truth. I wanted to let it do the talking for me."
But as the ex-Prince will tell you himself these days, he's a changed man. He married 24-year-old Mayte (pronounced Migh-ty) Garcia on Valentine's Day earlier this year, and only weeks ago she gave birth to their first child. After a long, tumultuous struggle, The Artist finally terminated his $100 million contract with Warner Bros. — an association that began when the company signed him as a teenage prodigy and granted him then-unprecedented complete artistic control.
He's celebrating his professional divorce with a new album, Emancipation, three hours to the minute long and 36 songs deep that will be released worldwide November 19, and has hired the EMI Music empire to distribute the album on his revived NPG Records label.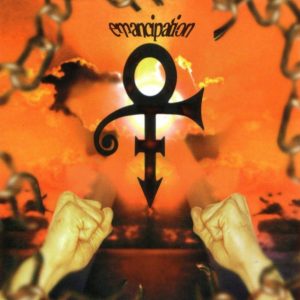 Another sign of the new Artist: Three nights prior to this interview, he hosted a lavish party to debut Emancipation's  first video, a family-dominated version of the Stylistics' Philly soul classic "Betcha By Golly Wow," followed by a live concert from the 20,000 square foot soundstage of his 64,000 ft. Paisley Park Studios that was broadcast worldwide over MTV and here on MuchMusic.
As The Artist performed with his revamped New Power Generation, including Montrealers Kat Dyson on guitar and Rhonda Smith on bass, something that has been scrawled upon his face for the past two years was conspicuously absent: the word "Slave."
The Artist is free at last.
A telltale indication of the new Prince: he's even allowing reporters to use a notepad in his presence.
"I feel better than I've felt in a long time," says the 38-year-old ex-Prince Rogers Nelson, who is now referred to by colleagues as simply "The Artist."
"I've just come through a time where I was unhappy, even though I was selling millions of records. Had I not gone through it, this album probably wouldn't have felt as natural as it did.
"I must be honest: this is the album I always aspired to make. Anyone familiar with my music knows I've been leading up to something. Emancipation  is that realization."
Citing the termination of his Warner contract and his happy homelife as responsible for his sudden elation, The Artist views Emancipation "as the New Dawn" in his career and seems willing to pull out all the stops in order to ensure its success. With the help of other Paisley Park staffers and consultants, The Artist has released Emancipation  complete with "a two-year marketing plan this thick" that outlines several promotional press and TV appearances, plus his first world tour in six years.
Emancipation  is certainly the most soulful album of The Artist's impressive repertoire, concentrating less on the sexually graphic funk slaps that dominated albums as recently as Come, and more on the groove-oriented smooth romanticism of the '70s soul movement.
"This whole album is the first one that I've done that is cohesive from start to finish," The Artist swears. "It's the first one where nothing got in the way of the process. All sorts of things can get in the way, including your record company, although my relationship with Warner was just one aspect of that. Sometimes you can become a slave to that process."
Asked if he ever feels a slave to music itself, The Artist visibly shudders.
"I'm so grateful to God for giving me this gift, that I can never say I'm a slave to it," says The Artist, who says he has never suffered writer's block.
"I'd be ungrateful, sour, I'd be ashamed. If I ever lost the gift, it'd be like blinding me."
Although some might feel that the fact Prince owns the publishing but none of the masters of the 19 albums he's recorded as the main reason for his disgruntled feelings for Warner, TAFKAP says it was his prolific nature that was central to his difficulties with the label.
"Sometimes I work really hard, and I found that too many ideas flooded me at once," says The Artist, who estimates his studio vault still houses over 1000 completed songs that haven't been heard by the public. "That's what I needed Warner to understand about me: That's who I am."
The Artist doesn't mention if the automatic guaranteed $10 million per album advance was part of the motive for Warner's dissuading tactics, he just knows he wasn't happy.
"We ought to have an alternative means in the music business to deal with artists like me," he says, rhyming off such names as Me'Shell Ndegeocello, D'Angelo and Ani DiFranco.
"You know, once I wanted to give ballet music to Arthur Mitchell for the Harlem Dance Theatre. I just wanted to hand them the music. I told Warner, `You won't have to worry about a thing. I'll pay for the manufacturing and distribution, and they can keep the proceeds.' Warner said no. I said, `Why not?' They said, `We'd rather just give them the money, and make a donation.' I said, `That's not the point. It's about free music. Just give them the music.'
"It was occasions like those where we were at odds. Now, I'm doing it all on my own terms."
Also prompting his desire to part ways with the major was his successful experiment with the 1994 smash hit "The Most Beautiful Girl In The World."
In an unusual deal, Warner allowed the single to be cut and promoted exclusively by Bellmark, an independent U.S. label.
"It was such a joyful experience!" The Artist exclaims. "It went to #1 even in countries where I didn't have any prior number one hits! It was my biggest hit ever, and that's including all the ones I had on Warner up to that point. It proved my point that a career is only as good as the people who are working it."
He's further pumped by the initial radio success of "Betcha By Golly Wow."
"We're all blown up with `Betcha By Golly Wow,'" The Artist enthuses. "It's doing exactly what we'd hope for."
Encouraged by the indie success of radical Buffalo folksinger Ani DiFranco, whose royalty rate is $2 per album higher than the average assigned by majors, The Artist says it's time for his career to get back to its roots and build some important relationships.
"I've talked to DJs where they've said, `You the man.'" The Artist states. "And I say, No, `You the man! You're the one who has to get my music out to my friends.' It's the relationship that's the important thing.
"Heck, one of my albums once got pulled because I didn't go to dinner with somebody."
The Artist feels that self education is the best preventative medicine.
"Nothing is explained to you when you're first starting out," The Artist snorts. "You're dealing with group of attorneys who deal strictly with the label in an conventional manner, not an alternative body where you can own your own masters, or at least where the masters are yours where you can initially sell the rights. It's ironic that the music business is not designed for those who don't write and produce their own music."
As accessible as TAFKAP seems to be becoming, there are certain topics that will remain taboo. For instance, although he confirms the birth of his recent child, he is unwilling to provide any information, even its sex.
"Mayte and I have decided to let the baby make its own decisions," he explains. "Once it becomes public, its personality will become shaped by all the attention, and that's too much to wish upon it. So we're not going to relinquish its privacy. That means no clues to its skin color, or its weight or its height."
When pressed about the baby's sex, The Artist remains adamant.
"I have to think about my family's security. You know, I have weirdos who try to follow me home, too!"
And as for his unpronounceable name, initially considered a ruse to trigger an escape clause in his Warner contract, will the man formerly known as Prince revert back to his given birth name?
Not likely.
"I listen to my inner voice, which is the root of my inspiration," he says. "One day, I was told to change my name. I didn't hear anything, but discovered the symbol while doodling, and realized it has been following me around since the beginning. I was told by my inner voice that if I accept it, I'd see other things. So I accept to me what is inevitable."