Hello.
My name is Nick Krewen.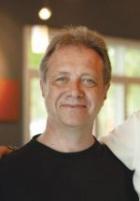 I'm a writer, editor, communicator and/or project manager that provides solutions for your needs.
Want clear, customized and engaging corporate marketing content for your consumer target and brand?
You've come to the right place.
My goal: to become a valued and resourceful partner in the realization of my clients' professional dreams.
First, a few things about me: I'm based in Toronto.
As a journalist with over 25 years of experience who specializes in entertainment – particularly, though not exclusively, in music and the music industry – I've been published internationally: the U.S., the U.K., Australia and mostly, here in my native Canada.
My past and current clientele includes newspapers, newswires and weeklies (The Toronto Star, The Hamilton Spectator, The Globe and Mail, The Ottawa Citizen, The Kitchener-Waterloo Record, The Long Island Press, The Guelph Mercury, The Toronto Sun, Southam News, The Arizona Republic, The Kalamazoo Gazette, The Vancouver Sun and The St. Catharines Standard.)
As an online and print magazine contributor, my clientele includes and has comprised GRAMMY.com, SOCAN's Words and Music, Billboard,  FYIMusicNews, Revue, Samaritanmag, Songwriters, Country Music,  Country Weekly Maclean's, Saturday Night, Niagara Magazine, Road King, Lavalife, The Record and. Canadian Music Network.
For marketing advertorial and custom communications, my past and current corporate clientele comprises The Canadian Academy of Recording Arts and Sciences (CARAS), The National Academy of Recording Arts and Sciences (NARAS),  Star Metro Media, Globe Edge, ole Media Management, St. Joseph Media, the Canadian Country Music Association, Redwood Custom Communications, Molson, General Motors, Universal Music Canada and the U.S., Warner Music Canada, EMI Music Canada, Sony Music Canada, Canadian Music Week and The Rose Theatre, Brampton.
I co-authored Music from Far And Wide – Celebrating 40 Years Of the Juno Awards in 2011 (Key Porter) and served as contributing author to 2012's Routledge Film Music Sourcebook and  Elements of English (McGraw Hill).   Books that have sourced some of my work  for inclusion or mention include Nicholas Jennings' recent biography bestseller Lightfoot!, Paul Myers' Long John Baldry biography It Ain't Easy – Long John Baldry and the Birth of the British Blues; Rush, Rock Music and the Middle Class: Dreaming in Middleton by Chris McDonald (Indiana University Press, 2009), Martin Popoff's Rush: Updated Edition, the Unofficial Illustrated History and the unauthorized Shania Twain biography Shania.
I've written the liner notes for such anniversary CD reissues as Klaatu's 3:47 E.S.T., FM's Black Noise and Glass Tiger's The Thin Red Line, as well as John Cody's recent Hard Won: The Final Recordings.
My corporate specialty services include: ghostwriting, case studies, corporate profiles, press releases, newsletters, sales letters, biographies, web copy and white papers.
Here are the transferrable skills I've accumulated over the years that I can deliver for you:
Interviews: I've literally interviewed thousands of people, ranging from such diverse luminaries as Prince, Bob Dylan, Ryuichi Sakamoto, Herbie Hancock, Kate Bush and Kellylee Evans to managers, labourers and everyone in between. I know how to ask the right questions and get the best answers.
Compelling copy: Everyone has a story. I can tell yours or your client's in a most interesting way.
Research: I'm a strong believer in metrics and include them whenever I can in analytical pieces.
Speed: I'm prolific and extremely focused in providing deliverables on time and on budget.
Clean copy: I know the difference between there, their and they're, it's and its and all the contexts in which to use them.
Project Management: Serving as the editor of Nashville-based, American Media-owned Country Music, I generated content ideas, hired freelancers, proofed, provided budgets and curated the final product in a timely fashion, on a bi-monthly basis, read by a subscription base of 400,000.  As the managing editor of the annual JUNO Awards Souvenir Program from 2007-2014,  I hired freelancers, oversaw design and translation, proofed, gathered art and was responsible for the finished product on a yearly basis during extremely tight deadlines. For the ole Newsletter, I delivered monthly copy from 2005-2010 which included interviews, transcription and writing that amplified the corporate message and brand that the company was intent on communicating.
Great Service: No drama. Everything done to your specifications and tailored to your needs.
So if you have a project you need some worry-free assistance with and that needs clear, concise messaging, I'm here to help!
Reach out to me below and let's have a conversation: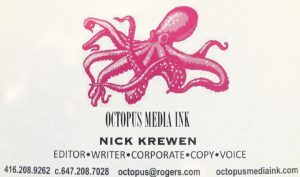 P.S. I'm also pursuing a career as a voice artist with my resonant baritone. I'm signed to Toronto's KB Artists.  Clients include Labatt through Anomaly and the Agawa Canyon Tour Train. Please visit my "Voice" page to hear my reel.