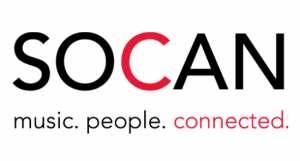 "Nick Krewen is one of the most knowledgeable music journalists I know, with a diverse, wide-ranging set of interests that encompasses everything from mainstream country to on-the-edge hip-hop, Americana roots to bubblegum pop, from blues to folk, funk to pop, rock to world music, and beyond. A seasoned professional, he can be counted on to deliver error-free content, on time — as he's done for the past seven years during my tenure as Editor of the SOCAN magazine (now online only), Words & Music. Nick is diligent, reliable, thorough, and knows how to turn a phrase and get to the heart of any musical story quickly and concisely. I unhesitatingly recommend him for any sort of writing related to music."
– Howard Druckman, Editor-In-Chief, SOCAN
"Nick is a such pleasure to work with. I've hired him to write magazine articles, artist bios and he's exceeded my expectations every time.  Nick is very thorough in his research and his writing is both creative and precise.   For excellent results and quick turnaround times, I highly recommend Nick Krewen."
  – Genny DeMerchant, YOU will LOVE it LIVE
"Nick wrote my 2018 bio and it was an enormous improvement from my own attempts! Since he's contributed to so many high-profile publications, it was worth every penny to hire him to come up with a compelling way of telling my story in the right fashion.  Highly recommended to all artists!"
– JW-Jones
"Bring to a boil at 350˚, add water and stir," – Julia Child (not talking about Nick Krewen)
"I'm a let you finish," Kanye West, interrupting Nick's attempt at a new record at the 2014 World Samosa Swallowing Championship held annually in New Guinea.
"We'd think Nick Krewen is the best writer in the world…if we could stay awake long enough to read his stuff" – Narcoleptics Anonymous.
"Thank God he doesn't sing for a living,"  – ACME Window Installers.
"We'll come up with a quote later" – National Procrastafarian Society of 1827.
"He really his is own wurst critic, " – Maple Leaf Foods
"If Elvis were alive today, he still wouldn't know who Nick Krewen is,"  – Practically everyone.