Actor Musicians
Nick Krewen
Grammy.com
October 2003
Golden Globe or Golden Throat?
There may be a sizeable increase in the number of actors pursuing their muse as recording artists these days, but trying to earn respect from the masses, the music industry and critics is still an uphill battle.
Some, such as Hilary Duff or Jennifer Lopez, are talented television and movie multi-taskers who seem to have no trouble climbing the Billboard charts and finding millions of fans to buy their albums.
But others, such as the Oscar-winning Russell Crowe and ex-Party Of Five ingenue Jennifer Love Hewitt, are still struggling to find an audience for their music.
While public choices concerning such matters as talent and material may be subject to individual tastes, at least one fledgling actor musician feels there's a bigger obstacle to overcome.
"People just don't take actors seriously," says Crazy/Beautiful star Taryn Manning, who is simultaneously pursuing a career as singer of Dreamworks recording act Boomkat.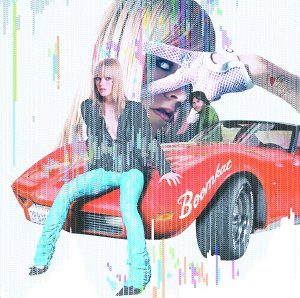 "It's been one of my biggest hurdles. The whole deal is the perception that anybody can act, but not everybody can play instruments or write songs."
Manning, whose Boomkatalog.One was released to critical acclaim earlier this year, says the notion that acting is an easier profession to conquer doesn't help.
"If you have a pretty face and a nice body, you have a chance to make it as an actor unfortunately. You really do."
Academy Award winner Billy Bob Thornton, who recently released his sophomore album The Edge Of The World on the Sanctuary label, also feels actors are at a disadvantage when it comes to establishing their musical legitimacy.
"We're definitely under a microscope," says Thornton, revered for his starring roles in such films as Monster's Ball, The Man Who Wasn't There and his self-written Sling Blade. "I don't think you have as fair a shake."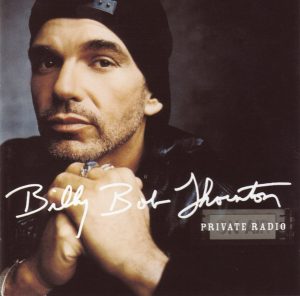 He says the perceived glamour of Hollywood lifestyle often creates suspicion both within public and music industry circles.
"I think that people think that the only reason actors have the opportunity to record music is because they're rich guys who can get what they want, or that maybe they have an 'in'," Thornton explains. "And maybe that's true to a degree. But there's a downside – there are people within the music business who have a prejudice against actors doing it.  They watch you with one eye kind of squinted – 'Wait a minute, what are you doing in my yard?'"
He also feels that much of the bias is media-driven.
"The media creates it and perpetuates it," says Thornton, who has toured with Willie Nelson and Elvis Costello. "A critic may be slamming your thing for many reasons. You may have slept with his girlfriend, or whatever he thinks you did. If you get a critic who's got a bee in his ass about you and they want to talk about you in that way, that's the only way a guy in Wichita, Kansas hears about that. There are people out there always looking for this angle that's easy for them, a soundbyte."
And then there's the residue from the "Golden Throats syndrome," the '60s and '70s era of big-name movie and TV idols that regularly savaged pop classics through ill-advised recordings. Remember Leonard Nimoy's "I Walk The Line?"
However Rhino Entertainment A&R manager and staff producer Gary Peterson, co-creator of the four-volume Golden Throats series for Rhino Records, says a return to such an ear-cringing movement would be unlikely.
"When an artist from the movies or television or another type of entertainment field wants to do a recording now, there's a safety net of recording technology at hand to fix up the mistakes because the production values are higher," says Peterson.
"Of course with these artists now, and the high profiles that they maintain, they're much more guarded about what comes out."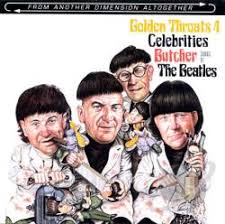 "The fact of the matter is that you've got to look at people for what they're doing and not who they are," says Billy Bob Thornton, who received critical acclaim for his Marty Stuart-produced first album Private Radio.  He says he considers music and acting equal priorities.
"I consider it all the same thing," he says. " It's all about telling stories and moving people in some way or another. But there are different feelings you get from it. What movies do that music doesn't do for you is put you into a different world for a long time, whereas a song might tell a story and put you in another world, but you're not able to develop it that far.
"What music does for you is more immediate. You can write a song and go cut it that night. If you're writing a movie, it's going to take you awhile, and then you have to go get it financed or set up in a studio.  Then they've got to cast it, so it's a long process."
Boomkat's Manning says she shouldn't be pigeonholed.
"I like to dabble in and hone all my talents, which range from singing, acting, and dancing to making clothes, doing hair and makeup."
Manning, who has begun working on Boomkat's second album, says she'll honor her musical commitment through action.
"You'll have to start believing in me when I'm five records in, because I never plan to stop making music. People should open their minds and not be so judgmental."
Postscript:  This was published by Grammy.com in either October or November 2003. The site has since been upgraded and some of the archival files are no longer available.
I also remember Billy Bob Thornton telling me during this interview that he wrote the script for his Academy Award winning Sling Blade while Frank Zappa and the Mothers Of Invention's Burnt Weeny Sandwich served as the soundtrack.