Celebrity bitch-fight, eh Jann?
Jann Arden performs at Massey Hall on Jan. 27, 2010.
Nick Krewen 
Special to the Star,
Published on Thu Jan 28 2010
Celebrity bitch-fight, eh Jann?
It was during the Q&A portion of her opening four-night residency at Massey Hall when someone in the audience asked Alberta songbird Jann Arden if she would be appearing on this year's revival of Lilith Fair, the all-female concert tour founded by Sarah McLachlan.
"Not that I'm aware of," replied the hostess, "I'm in the middle of a bitch-fight with McLachlan."
Arden then proceeded to picture herself as a bitch-right foe against a "celebrity Canadian chanteuse lineup" consisting of McLachlan, Shania Twain, Céline Dion and Anne Murray.
" I could take Sarah," she deadpanned, "And I could kick Shania's ass. And Céline hasn't eaten since March."
However, Anne Murray was a different story, Arden conceded.
"Anne Murray would kick my ass!" she said, as gales of laughter from the willingly partisan crowd ricocheted throughout the building.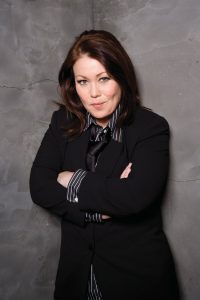 The improvised monologue might have felt awkward or out of place with another performer, but when you're in for an evening with Jann Arden, you're not just getting a talented singer and songwriter who is satisfied with parading her proven hits: you're getting a raconteur, a hilarious comedienne and an earthy gal pal that you would feel privileged to hang out with.
Of course, there's also the music, and the eight-time Juno winner (she should be awarded a ninth just for being able to keep her balance in those knee-high stiletto boots) delivered on well-chosen selections from 10 albums worth of material that offered few surprises, much to the delight of her extended family.
Fronting a six-piece band that included Bryan Adams' right-hand guitarist Keith Scott, respected bass player Maury LaFoy and violinist/singer Alison Cornell, Arden bounced between intimate acoustic renditions of "Insensitive" and "I Would Die for You" to spirited peaks like "A Million Miles Away" and "Where No One Knows Me."
The ballad-heavy set also included the usual mixture of love and lament from a woman who knows how to deliver melancholy mellowness when it comes to matters of the heart, although the occasions in which she punched it up with unexpected power and passion proved to be some of the most rewarding moments of the two-hour-and-15-minute set.
Unfortunately, there were also too many pitch-challenged wavers, that usually occurred during the show's softer moments, particularly noticeable during Arden's tender cover of Janis Ian's "At Seventeen."
Not that anyone particularly cared or noticed: they were just happy to be sharing the same space with the side-splitting lass.
Just don't bring Céline if you know what's good for you.