Tribute labels
Nick Krewen
Grammy.com
May 2003
Imitation may be the sincerest form of flattery, but some record companies are using it in a low-key manner to help pay the bills.
Behold the tribute record, that seemingly unassuming piece of product that sits innocuously on record racks alongside the CD catalog of your favorite artist. Unlike some of their higher end brethren that include star-driven lineups and often make a dent in the retail sales charts, these albums sport reasonably generic titles like Pickin' On The Grateful Dead or The Complete Tribute To Shania Twain.  The musicians associated with the title usually remain anonymous and the record isn't generously supported by marketing dollars.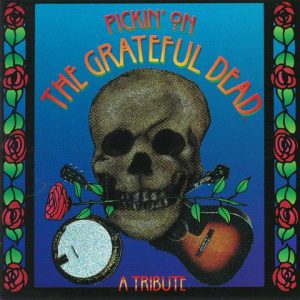 But fans still buy them, and often they generate an income substantial enough to support the core operations of some independent labels.
"It's something that we don't want to promote or talk about," admits Brian Perera, CEO/president of Marina Del Ray's Cleopatra Records, owner of Big Eye, a tribute label that includes the aforementioned The Complete Tribute To Shania Twain and The Complete Tribute To Garth Brooks in its catalog.
"It's a label that kind of funds the stuff that we do for Cleopatra."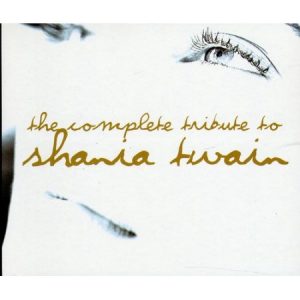 While Perera admits that the label releases a dozen titles a year, respected Los Angeles bluegrass label CMH Records claims a more substantial lineup, boasting over 100 titles of instrumental tribute product.
"There's definitely a market in this," states CMH president David Haerle, whose company not only offers a bluegrass Pickin' On series and a succession of String Quartet Tributes on its Vitamin label, but dabbles in electronic and lounge music salutes as well.
While the subjects of such encomiums include the classic superstars you might expect – The Beatles, Elton John and The Eagles – there are some unexpected surprises as well: Martin, Medeski & Wood, Alanis Morissette and Tool.
Haerle says the CMH series, which began with Pickin' On The Grateful Dead in 1993, says whether it's the all-instrumental cocktail flavored Joyful Noise: The Lounge Tribute to Ani DiFranco or the pulsating The Electronic Tribute To ABBA, fans relish alternative versions of tunes by star artists. And he says they really love the Pickin' On series of instrumental bluegrass renditions.
"We feel we have two audiences," he explains. "One audience is already existing fans of bluegrass music or the existing series itself, who like the instrumental virtuosity of the players that we feature on the albums, and like the unique repertoire in that it's obviously not traditional bluegrass compositions. It's often music rendered in a way outside that world as evidenced by Pickin' On U2, etc.
"The second audience would be the fans of those artists we're "pickin'"on, who would be interested in hearing those compositions that are favorites of theirs, and related somewhat to the group because it's the songs they know and love. That's a significant second component to the series."
Cleopatra's Perera, who estimates his tribute album releases – both low and high profile — account for 35% of his business, notes it's a matter of timing.
"You're getting an audience which is very mainstream," says Perera. "When something's hot, they want anything with that name on it. They want posters, they want stickers, anything affiliated with that band. It's striking while the iron's hot."
Perera says some of his Big Eye profits allow him to finance higher profile tribute projects, such as his industrial, metal and punk tribute to Metallica, which have brought him over 250,000 unit in sales.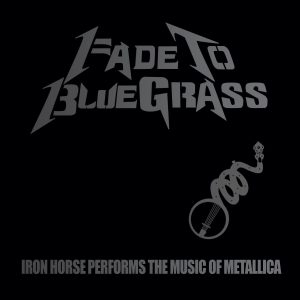 Sales figures aren't as high for the more anonymous projects – Haerle estimates most of his CMH titles average in the "3000-12000 unit range" – but insists the numbers don't have to be astronomic in order to secure a profit.
"Being an independent label, we tend to keep our eye on costs, and our breakeven is often quite low," he explains. "Most of the Pickin' On titles are brand new recordings. We have a great group of producers who work with us, and they keep their eye on costs. A low breakeven is particularly important for a label like ours."
And there has been the occasional grand slam.
"Pickin' On The Eagles SoundScanned 43,480 copies," Haerle proudly proclaims. "And The String Tribute To Tool (Third Eye Open) sold over 50,000 copies. Those would represent winners."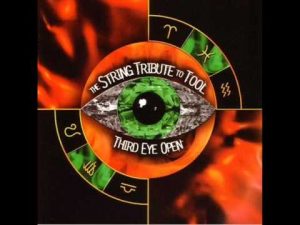 There are losers, too: Haerle notes sales of a bluegrass album based on hits of the 1950s fell flat while Pickin' On Frampton failed to come alive at retail.
"By and large, the two series are quite successful."
Founded in 1975, CMH has expanded from its bluegrass base, releasing an album by Buffy The Vampire Slayer actor Anthony Stewart Head, finishing up a new Wanda Jackson project and on the verge of launching their Cross Check punk imprint.
"The company is definitely in a growth mode," Haerle declares.   "The mission of the company is to be a creative company, a good place to work for artists. We're also making it known that if mid-and-upper-level acts aren't happy with their current label, we're ready to deal in those arenas as well."
But even as CMH shoots for more stars, Haerle says the label has no intention of abandoning either Pickin' On or its Vitamin agenda.
"People dig our Pickin' On series," says Haerle. "We get letters. It's totally exciting."