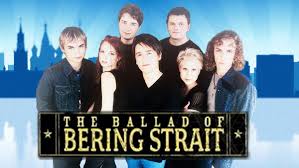 Nick Krewen
GRAMMY.COM
March 2003
Roll over Beethoven and tell Tchiakovsky the news: The Russians have landed!
While recent breakthroughs of controversial Moscow pop duo t.A.T.u. and Grammy nominated country sextet Bering Strait may not be as prevalent as the British invasion that first introduced The Beatles, the message that North America is finally open for business is resonating throughout the former U.S.S.R..
And that gives new hope for Russian artists hoping to tap into a potentially lucrative new market, says Bering Strait's Ilya Toshinsky.
"Maybe t.A.T.u and Bering Strait will be part of the movement that's going to change the face of Russian show business," says Toshinsky, the multi-faceted guitarist and banjo player who grew up with his fellow band members in the scientific community of Obininsk, 60 miles west of Moscow.
"There are a lot of talented artists and writers in Russia who don't get the chance for exposure. I'd like to help them out eventually. There are a lot of artists there who need to be heard."
Whether any of those artists — ranging from 'NSYNC-like popsa hitmakers Na-Na and gender-bending singer Shura to Enrique Iglesias duet partner Alsou and Parliamentarian Josif Kobozo – will be able to navigate the waters of American consumerism is debatable, but the commercial headway made by t.A.T.u. offers plenty of incentive.
Fueled by high-pitched vocals, pounding electric beats and a racy schoolgirl video supporting the classically trained Lena Katina and Julia Volkova's hit single "All The Things She Said," t.A.T.u. has taken the world by storm. Its debut album, 200 km/h In The Wrong Lane, is a heartbeat away from gold in the U.S., and has already sold two-and-a-half million copies around the world – including an unprecedented one million in its native Russia.
The brainchild of Ivan Shapovalov, a former child psychiatrist and advertising executive with a gift for exploiting Lolita lesbianism, t.A.T.u. is only the tip of the iceberg in a country whose population numbers 146 million people.
"I think it could be the beginning of a discovery by the West of Russian talent," admits Interscope's Martin Kierzenbaum, the A&R executive responsible for tattooing t.A.T.u. to a North American record deal.
"The impressive aspect of t.A.T.u. is that a band is coming out of Russia and traveling across the world is actually appealing to people on a global scale, something that has never, ever happened in rock music."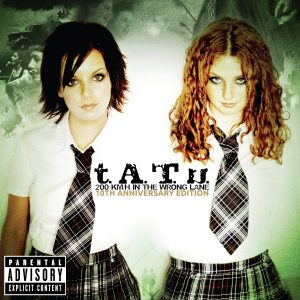 Kierzenbaum credits a post-communist era of liberal expression that has allowed the artistic community to "have one foot in the tradition of Russia and the other foot in MTV culture."
"Julia and Lena are part of the first generation to have grown up after communism, reach out to the West and beckon us to pay attention. They're able to communicate some of exoticism and the excitement of Russian talent to us in the West because they speak both languages culturally.
"There are a lot of super-talented people in Russia that we may have been closed off to until now."
Not that there haven't been previous attempts to crack the West. While such revered composers as Petr Ilich Tchiakovsky, Modest Mussorgsky and Igor Stravinsky had no problems establishing Russian classical music supremacy, pop acts have largely met Iron Curtain resistance from American audiences.  Despite eight albums and three movies, the stylistically outlandish Leningrad Cowboys largely remain cult favorites, while Boris Grebenshikov, the "Russian Bob Dylan" whose album Radio Silence was given a serious push by Sony in the late '80s, failed to gain any lasting foothold.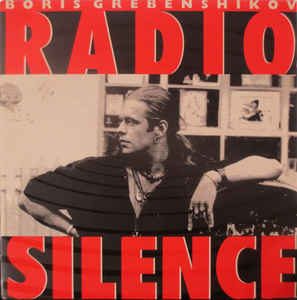 Even Kiev-born supermodel and actress Milla Jovovich has been ineffective in convincing the market to support her music, although her 1994 effort The Divine Comedy received critical acclaim.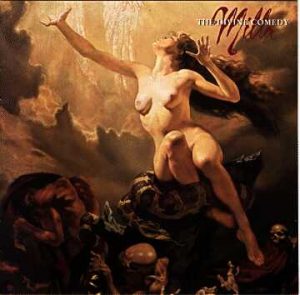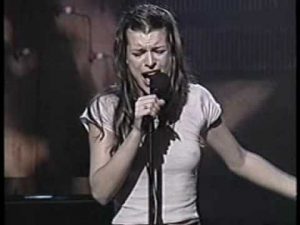 The only exception has been Ukrainian émigré Dimitry Brill — Super DJ Dimitry – whose tenure in now-defunct New York disco troika Deee-Lite in 1990 landed him a gold Top 10 hit in "Groove Is In The Heart" and a platinum album in World Clique.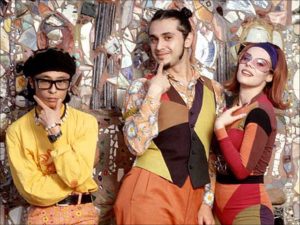 Although he applauds the success of artistic comrades t.A.T.u., Ilya Toshinsky says Bering Strait is taking a decidedly more organic approach to global domination.
With "Bearing Straight" receiving a Grammy nomination last month for Best Country Instrumental Performance and the recent release of a new self-titled CD on Universal South, Toshinsky finally feels some vindication for the decision to relocate from Obininsk to Nashville five years ago.
"If we stayed in Russia to play country music — which was considered exotic — we'd be bound to Moscow bars and restaurants for the rest of our lives," notes Toshinsky, who co-founded Bering Strait as an instrumental bluegrass band in 1988 before going the country route.
Speaking on behalf of singer Natasha Borzilova, keyboardist Lydia Salnikova, steel guitarist Sasha Ostrovsky, drummer Alexander Arzamastsev and bass player Sergei "Spooky" Olkhovsky, Toshinsky admits Bering Strait's street of dreams was almost the road to ruin.
After signing with Arista Nashville, Bering Strait decided to follow label president Tim DuBois to his next venture after a downsizing prompted the executive's departure. It took DuBois five years to land at Universal South, and through the transitional phase Bering Strait signed four contracts.
"For awhile, I didn't believe the record was ever going to come out," said Toshinsky, who became infatuated with the banjo at the age of 10 after hearing an Earl Scruggs recording of "Cumberland Gap."
" Some of our families started losing faith. And now with the Grammy nomination, and a huge push in Russian media, now they can see what it can be. I think they believe again."
He's also happy that band members have a chance to earn a living again.
"The worst time for us was a few months before the MCA deal," Toshinsky explains. "The money was extremely tight, and with the visa situation  we could only work in the music business. We couldn't work at K-Mart or Burger King and make any extra money. It got really tough. It was discouraging."
But with recent appearances on the Grand Ole Opry and a favorable slot on 60 Minutes, Toshinsky is much more optimistic.
"We're still not making too much money because people in Russia think that with the Grammy nomination, we're now millionaires," he says. "Hopefully it will lead to wonderful things."
Even though t.A.T.u. and Bering Strait are exploring new commercial frontiers, not everyone from the homeland is convinced U.S. success is a good thing.
"The Russian music scene is generally horrendous, just second-rate derivative American pop," says Mark Ames, editor of eXile, a Moscow-based alternative weekly.
"The only lesson learned is that if you use under-aged lesbian sluts to Trojan Horse your shitty pop music, then you might make it in America."