Casino Royale
Nick Krewen
GRAMMY.COM
March 2003
As the concert business continues its uneven ebb and flow, the casino circuit is continuing to establish itself as an increasingly safe anchor for the touring performer.
Not only is the $25.7 billion casino gaming industry on an upswing — with over 430 commercial establishments operating in the U.S. alone — but many locations outside the seasoned hubs of Las Vegas and Atlantic City are now booking high profile acts as an incentive to increase consumer traffic.
And it seems to be working.
"There's a marked increase on the revenue we make off our gaming floor on the nights we have concerts," reports Leslie Herslip, Events Manager for the New Town, North Dakota-based 4 Bears Casino And Lodge.
"I don't have a percentage figure, but it's substantial."
Concert headliners have also proven to be a very effective calling card for casinos located in remote, rural areas.
"You'd be amazed at the number of people willing to travel 75 or 100 miles for quality entertainment," says Herslip, who has filled her venue's future calendar with country legend George Jones, classic rock icons Grand Funk and veteran Motown favorites The Commodores.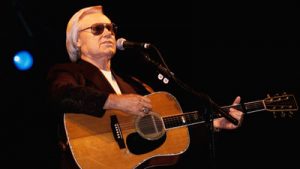 "It's a great avenue for us to bring in new people who may not come out here to gamble and expose them to the experience."
4 Bears isn't alone in its findings. Casinos across North America are bolstering their bottom line by booking renowned singers, groups and comedians. In turn these renowned singers, groups and comedians are discovering a substantial increase in the demand for their services from on-land, riverside and racetrack gaming houses.
"This market has actually grown pretty rapidly in the last few years, largely because of the growing number of Indian-based casinos," observes Pollstar Magazine Editor-In-Chief Gary Bongiovanni. "We've never done an analysis on it, but I know there are more and more places for artists to play than ever in terms of gaming situations."
The growth has been phenomenal. Considering the Indian Gaming Regulatory Act, which legalized gaming operations on reservations in a number of states, wasn't passed until 1988, the movement has catapulted from an upstart $100 million industry to an $8 billion powerhouse in less than two decades.
Now there are 300-plus Native casinos booking a stylistic gazpacho of established acts, from dancehall reggae veteran Eek-A-Mouse and former Partridge Family heartthrob David Cassidy to rock 'n roll pioneer Jerry Lee Lewis and electrifying blues combo Little Charlie And The Nightcats.
The venue is satisfied whether an act sells 2000 tickets or 20 tickets.
"We're not so concerned that we make a profit off the act itself," says 4 Bears' Herslip. "We're more concerned about making a profit off the gaming floor, making good money on the nights we actually have shows."
An unexpected benefit, however, is casino circuit compensation for other music business downturns.
"Country acts used to rely heavily on the fair circuit, " notes Al Schiltz, partner in Nashville-based management firm The Consortium and personal manager of country singers Billy Ray Cyrus and Tammy Cochran.
"But with country music sales suffering, we've lost about 20% in the number of venues as a hard ticket sales revenue source. Today fairs are bringing in the Christina Aguileras and older acts like the Three Dog Nights or the demolition derbies instead of country stars."
Schiltz believes that the casino circuit has filled the void with a winning situation for performers regardless of genre.
"It's exposure to a market the artist may not normally play to," says Schiltz, "Usually it isn't a hard ticket date and the casinos pay well, especially since they use free entertainment as an incentive to expose people to the casino."
And the long-term benefits?
"The hope is that the people who wouldn't have initially seen the artist are turned on enough to buy an album and buy a hard ticket to go see them in concert the next time they're in the area," Schiltz explains. "It helps build a fan base and there's not a lot of risk involved."
Then there's the pampering. Although his band hasn't had a blockbuster pop hit since 1978's "Kiss You All Over" — and hasn't topped the country charts since 1987's "I Can't Get Close Enough" — Exile co-founder J.P. Pennington recently sat in an opulent lounge at Rama, Ontario's Casino Rama with a big smile on his face.
"The staff here are falling over themselves trying to please you," said Pennington a few hours prior to the first of two Exile performances.
"Believe me, the accommodations for most gigs aren't this nice. They actually gave me a suite, and I'm so ridiculously low maintenance."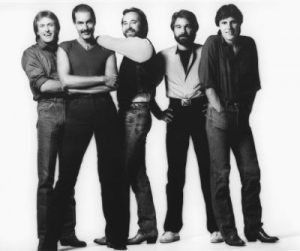 Pollstar's Bongiovanni says the casino circuit provides the perfect forum for nostalgic memory lane bands like Exile.
"All of the acts that are out there touring – whether it's a Paul Revere And The Raiders, acts like that that pretty well have established names, but no contemporary caché or heat about them, those are environments where they can be successful."
"The casino circuit has opened up additional opportunities for those acts who are still viable to the consumer, still have a fan base that can draw 1000-1500 people to a venue, and may not have a record deal," adds Al Schiltz. "It will continue to grow."