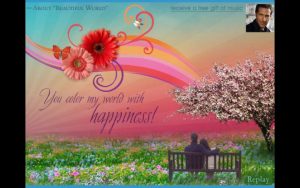 Music hits the right note with the greeting card industry
MAY 15, 2017
When new age/pop artist Jim Brickman  wrote his latest single "Thank You," he didn't think of either radio or an album as potential outlets, but rather something less obvious: a greeting card.
"It was developed as a card way before I even knew what shape it was going to take on the album, or as a single, or anything," says Brickman, who teamed with Cleveland-based American Greetings Corporation in 2008 for a line of e-cards.
"I wrote it, recorded it and I thought, 'I would like to get a card like this.'"
Brickman has sold more than 1 million sonic e-cards featuring his music set to animated designs, including popular cards featuring songs such as "If You Believe" "Dream Come True" and "Beautiful World (We're All Here)."
"This Beautiful World card is like a movie — it's so artistic and so stunning to me," says Brickman. "It's better than a music video."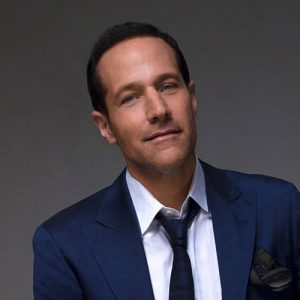 Brickman isn't the only artist exploring the potentially lucrative realm of the greeting card industry. Last November GRAMMY-winning country/pop star Taylor Swift also signed a deal with American Greetings.
Unlike Brickman, whose first batch of print cards will arrive in February 2011, Swift's deal includes both traditional print cards and e-cards, offering "cards for your life stories and love stories" set to her songs.
"For our retail business, Taylor Swift is our first foray into doing what you'd call a 360 [deal] — a name, likeness and music, collectively using her as a brand in social expressions," says Janice Ross, American Greetings' vice president, in-bound licensing and business development.
Troy Tomlinson, president/CEO of Swift's publisher, Sony/ATV Music Publishing Nashville, says her card deal is unique and groundbreaking.
"The Taylor Swift deal is the first one where one of the greeting card companies has embraced one writer/artist, and engaged them to not only provide lyrics from existing songs for some greeting cards, but also creating brand new content for cards."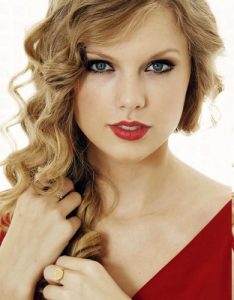 Tomlinson says the partnership offers artists promise for a new potential income stream in the robust greeting card industry. According to the Greeting Card Association, a trade organization founded in 1941, the industry generates annual retail sales of more than $7.5 billion. The GCA estimates the average person receives 20 greeting cards a year, with women purchasing 80 percent of all greeting cards, and that an estimated 500 million e-cards are sent annually.
"It's most definitely a growing and an optimistic market for publishers and writers," says Tomlinson. "In a day when typical mechanical royalties for album sales are less than overwhelming, this is one area which we can actually look at optimistically and say, 'There's growth potential here.'"
Although unable to disclose sales figures, Ross says American Greetings is pleased with both Brickman's e-cards and the Swift line, the latter of which recently expanded via an exclusive series of cards at Target.
"It's done very well for us," says Ross. "I can't speak to performance figures or percentages, but we are very happy with the Taylor Swift line and it has been very well received by our retailers as well."
Although the lithium battery-powered chipcorder technology that allows music to be placed and played inside print greeting cards was first introduced in the late '90s, it's only recently that both the greeting card and music industries have found a synergy.
American Greetings launched its music card line on Mother's Day 2007, and it has quickly emerged as a prominent part of the company's business.
"Today our music card is the major component of our seasonal and everyday businesses," Ross claims. "Music gives the consumer another way to add a special element to the greeting card. It just makes it more personable and memorable."
Brickman agrees.
"Anybody who has an emotional connection to wanting to send a greeting card most likely has an emotional connection to music, because it's a feeling," he says.
"Plus, my music is about moments — very emotional moments [such as] celebrations or Christmas or occasions — it's all emotionally connected. It conveys a lot of the same sentiments that cards do."
But Brickman says his motivation for his partnership with American Greetings isn't profit, but expanding his audience.
"As an artist, I want development and brand association with something that can reach new audiences," says Brickman.
Hallmark, which generated revenue of $4 billion in 2009, also incorporates music with "cards with sound" featuring songs designed to fit various moods and occasions, including songs by Phil Collins, Ella Fitzgerald, Martina McBride, the Rolling Stones, and Stevie Wonder, among others.
Ross sees a promising future for musical greeting cards, and says more artist deals are likely. Additionally, in June American Greetings announced a line of 36 cards featured exclusively at iTunes, with each featuring a song download. In August the company launched a Guitar Greetings line that allows the receiver to "extend" a guitar out of the card and play along with the triggered music.
"It's not a flash in the pan," says Ross. "We feel music is going to stay as an important part of our line."
(Nick Krewen is a Toronto-based journalist who has written for The Toronto Star, TV Guide,Billboard, Country Music and was a consultant for the National Film Board's music industry documentary Dream Machine.)