GRAMMY Magazine – November 27, 2002
Searching The Web's Haystack
Is the Internet's ability to help find and incubate talent coming of age?
Nick Krewen
Grammy.com
When talking about the music business, Grant Dexter isn't above using a few hockey analogies.
And when it comes to artist development, the puck stops here, at the spacious Toronto headquarters of his Internet-driven record label, MapleMusicRecordings.com (www.maplemusicrecordings.com).  Dexter says his record company, operated in tandem with MapleMusic.com (www.maplemusic.com)  an Internet e-commerce service for more than 160 Canadian recording artists specializing in CD, merchandising and concert ticket sales, helps prepare fledgling talent for the big league.
"We're the farm team," says Dexter, 31, who co-founded the company in 1999 with $700,000 (Can.) of venture capital and partners Evan Hu, Mike Alkier, Skydiggers singer Andy Maize and Maize's manager brother Jeff. The company received further low-seven-figure investments from Standard Broadcasting and earlier this year, Universal Music Canada, with whom it negotiated a distribution agreement to brick-and-mortar retail outlets.
"I told Universal, `You guys are the Toronto Maple Leafs. You have one roster spot but you're interested in five guys. So you sign one, but what do you do with the other four? You don't have an AHL (American Hockey League) team. How are you going to track them?'"
"They saw it right way, and said, `You're right, we need a farm system to develop new talent.' Our goal is to be a stepping stone for young bands to major label models."
Dexter didn't wait long to score his first success: Montreal singer and songwriter Sam Roberts. Released in July as MapleMusicRecording's marketplace debut, Roberts' EP The Inhuman Condition has stormed out of the gate on the strength of its first single "Brother Down." With the song flooding Canadian radio airwaves and plastering the influential MuchMusic video channel, Universal Canada has shipped 25,000 units of The Inhuman Condition and sold 15,000.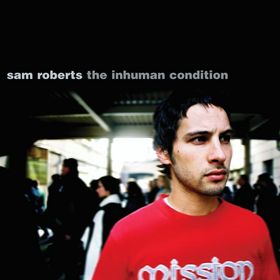 Those may seem like nominal numbers, but Dexter runs a tight business based on practical goals. His break-even target for The Inhuman Condition: 7500 units. He's exceeded expectations by 100%.
"We offer a low front end and offer the opportunity to share in a bigger back end," he explains. "That's difficult to understand for a lot of the gatekeepers – managers and lawyers, even bands who are used to getting big stuff up front and then never seeing anything. It's an education process, showing them spreadsheets, sales projections and where every dollar is going. We're not based on the home run."
Dexter has also attained the second part of his mandate: Roberts recently inked a worldwide co-venture deal with Universal's New York and Canadian offices, and will record his first album in October following a sell-out cross-Canada tour with the country's most revered band, The Tragically Hip.
The company is growing: Dexter's staff, which also encompasses a new media company, an online magazine and an Internet business solutions venture under the MapleCore umbrella, now sits at 28. He's also expecting a 100% revenue increase over 2001, and feels the Web is just beginning to live up to its promise.
"There's enormous untapped potential here," says Dexter.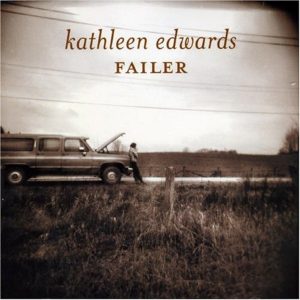 The Universal Music Group seems to be taking notice. In November 2001, Universal partnered with publisher Penguin Putnam Inc. to establish InsideSessions, an Internet-driven multimedia education and mentoring program that could net them a future superstar or two.
Enrollment in the $69.95 Demo To Deal program at www.insidesessions.com guarantees a listen and assessment of your demo by a Universal A&R exec. You'll also get Internet access to a ten-session course featuring such superstar insiders as Sting and Elton John – and on the executive front, Emmy-winning manager Sharon Osbourne and Sony Music CEO Tommy Mottola.
"The program has been tremendously successful," says Lori DeWolfe, InsideSessions' executive vice-president. "We have sold several thousand units direct-to-consumer, and are also now working with over 20 colleges which are integrating the material into their curriculae."
She adds that InsideSessions recently sponsored eight bands on the Locobazooka tour and will award three publishing deals in October. However, DeWolfe denies that InsideSessions' primary function is as an A&R buffer for Universal Music.
"Our main objective is to educate and inspire those looking to break into the business," says DeWolfe. "Should InsideSessions find an act for Universal, that would be great, but it is secondary to the program's educational value."
Universal, along with other multi-national and independent labels, has also been an outreach beneficiary of TAXI, the Los Angeles-based, self-billed "World's Largest Independent A&R Company," founded in 1992.
For $299.95 (U.S.) and an additional $5-$15 submission fee, TAXI subscribers are promised access to 150 industry veterans who will critique demos and if they like them, pass them onto their contacts at record labels and publishing companies.
TAXI boasts a 6% success rate on its website www.taxi.com, "because they trust our ears."
But MapleCore CEO Grant Dexter feels Internet companies such as his MapleMusic.com and MapleMusicRecordings.com can offer more, even changing the way record companies can do business.
"We give checks every month," says Dexter. "We don't put anything on hold. Every month we do the accounting on what bands have sold, and we have an open-book policy, where artists have access to their own stores. They set the pricing and we take a handling fee."
For artists directly signed to MapleMusicRecordings, Dexter offers two intriguing concepts: sales bonuses and profit-sharing.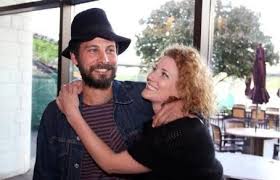 Fledgling artists such as Sam Roberts and Ottawa roots artist Kathleen Edwards receive non-recoupable sales bonuses when they reach modest sales levels, as few as 15,000 units. Established veterans such as The Headstones, who have sold hundreds of thousands of records in their career but no longer have major label homes will share profits after costs are recouped.
"We pay off the costs of the album from every CD, so artists aren't paying off everything at $1.50 per unit," says Dexter. "After we break even we split the profits by whatever the percentage is: 70/30, 60/40, 50/50. We pool all the money, pay off all the debt, and then start splitting the profits, because we think you're at that stage of your career where you deserve that kind of treatment. You built the brand."