Queens Of The Stone Age torch old sound …Like Clockwork
Admirers used to Queens Of The Stone Age's usual driving heavy metal crunch will be in for a shock
Published on Tue Jun 04 2013
Rock
Queens Of The Stone Age
…Like Clockwork (Matador/Beggar's Banquet)
3 stars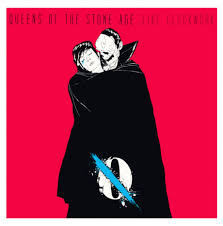 The winds of change are blowing all over …Like Clockwork, the seventh Queens of the Stone Age album, and first in six years, although the roots of that transformation are somewhat wrapped in mystery.
After all, ex-Kyuss guitarist Josh Homme — Eagles Of Death Metal and Them Crooked Vultures aside — is still, principally, QOTSA's driving force, but the 10 songs that comprise the album contain such varied nuance and diversity that admirers used to the band's usual driving heavy metal crunch will be in for a shock.
Employing a diverse arsenal of special guests — ex-band members Mark Lanegan, Nick Olivieri, Alain Johannes and Dave Grohl contribute as well as Elton John (!), Trent Reznor, Scissor Sisters' Jake Shear and Arctic Monkeys' Alex Turner — Homme spreads his palate over a wider canvas.
This fuzz guitar-free album, perhaps unintentionally, will be most noted for Homme's strongly recorded vocals, ranging from the solemnly bittersweet "The Vampyre Of Time And Memory" to the rocking progressive throwback of "Fairweather Friends." There are times when …Like Clockwork sounds like an outtake from a long lost Cream album; at others you can hear splashes of Goth, prog metal and psychedelic rock — and plenty of unexpected piano balladry.
What it adds up to is a QOTSA reignition, where a whole new world of possibilities has just emerged. And that probably suits Josh Homme just fine.
DOWNLOAD: It's a toss-up between "Keep Your Eyes Peeled," with its cool bending guitar motif, and "If I Had A Tail," a slightly funky rocker with a heavy chorus and a great catchphrase in "If I had a tail, I'd swat the flies."
Nick Krewen
http://www.thestar.com/entertainment/music/2013/06/04/queens_of_the_stone_age_torch_old_sound_like_clockwork.html