Dallas Green continues evolution as a songwriter and artist on new album
Published on Tue Jun 04 2013
Rock
City And Colour
The Hurry And The Harm (Dine Alone/Universal)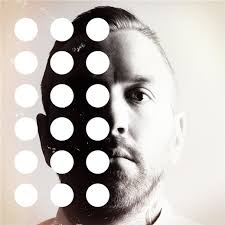 With his disarmingly gentle and splendidly dulcet voice, City And Colour — or Dallas Green, unornamented — has little problem sonically lulling his listener into a sense of serenity.
The sheer beauty of his graceful melodies suggest that life is plush with ice cream, lollipops and puppy dog tails, but a listen to the lyrics of such songs as the James Taylor-ish "Harder Than Stone," the stridently aggressive "The Lonely Life" and metronome grit of "Thirst," from his fourth album The Hurry And The Harm, suggest Green's search for happiness and contentment is proving to be elusive.
While his last album Little Hell focused more on his family and social environment, The Hurry And The Harm is split between introspection and societal observation. The title track, for instance, asks about our predilection for immediacy without necessary factoring in consequence, while "Paradise" addresses trying to find one's footing in a rapidly changing world where there are few guarantees.
With Little Hell producer Alex Newport back to oversee the musician's further evolution as a songwriter and artist, The Hurry And The Harm offers the right marriage of simplicity and sophistication, more appealing melodies and the confirmation that, as a man with an innate ability to accurately keep his pulse on the intricacies of life both social and private, Dallas Green is transcendent.
DOWNLOAD: "Two Coins" rolls out in epic fashion, a seductive tune laced with strings that best contrasts Green's vocal sweetness with dark, lyrical undertones.
Nick Krewen
http://www.thestar.com/entertainment/music/2013/06/04/city_and_colours_the_hurry_and_the_harm_offers_right_marriage_of_simplicity_and_sophistication_album_review.html