Studying Pop Music 101
Nick Krewen
GRAMMY.com
September 2004
Universities often feature artists in residence, but Andy Hollinden is more interested in featuring the artistry of The Residents.
Hollinden, an assistant professor of music at The Indiana University School Of Music, is offering a three-credit course that binds the eccentric music of San Francisco's most famous enigmatic eyeballs with the absurdist cacophony of Don "Captain Beefheart" Van Vliet and the summery surfin' sounds of The Beach Boys.
For 16 weeks, I.U. non-music majors will learn, dissect and analyze the histories and cultural impact of this peculiar trio through lectures, listening sessions and the required reading of such noted biographies as Steve Gaines' Heroes & Villains: The True Story Of The Beach Boys and Ian Shirley's Meet The Residents: America's Most Eccentric Band as they wind their way towards an arts and humanities degree.
"Even though their music is very dissimilar, they're three groups that have a very similar artistic intent: They approach music making as art," says Hollinden, explaining his motive behind the "Beach Boys, Beefheart And The Residents" curriculum.
"The Beach Boys sold some records; Beefheart and The Residents, most people don't know who the hell they are, or if they hear them, they hate them.  I'd say they're very successful artists, although they're not very successful rock stars. And that's the whole thrust of the course."
While any academia involving Captain Beefheart or The Residents may be unique to Indiana U., it seems that courses concerning pop music history and its constellation of stars are becoming more commonplace.
If you want to study the cultural impact of The Beatles, the aforementioned Indiana U. and universities in Chicago and Minnesota are just three of many available opportunities.
Looking for a dissertation on Bob Dylan's prose? St. Mary's College in Surrey, U.K. is the place to be. The University Of Amsterdam once offered a course on all things Madonna and if you're a Deadhead, you should be truckin' to the University Of California Santa-Cruz for your Grateful Dead fix. Several programs have even scrutinized the pioneering hip-hop production of Dr. Dré.
Rob Bowman, who first introduced popular music to Canadian academia concurrently at Toronto's York University and Brock University in nearby St. Catharines in 1979, remembers the days of leaner choices.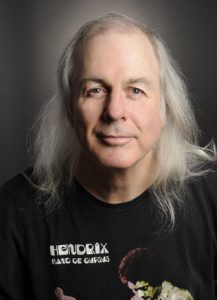 "I call it 'Guerilla Warfare in the Academy,'" chuckles Bowman, who was 22 and short an M.A. when he initially proposed to teach a college tutorial.
"I proposed two courses, and one on Bob Dylan got turned down," he recalls. "But the one that got accepted was called 'A Social And Historical Survey Of Contemporary Popular Music, 1954 To The Present' – a coded way of saying it's a course on rock 'n roll."
But even as classes got underway, Bowman faced another hurdle: the University senate rejected the course. Only after a vigorous letter-writing campaign by 19 of Bowman's initial 20 students was the credit course reinstated.
"When you're teaching something people are suspicious about, they just assume it's going to be a Mickey Mouse course," says Bowman, now director of York's Graduate Program Of Music.
"But I appeared before the senate and brought in essays and exams. I'd make my students write three essays and two three-hour exams, which is definitely a lot harder than many of the courses. There was also tons of reading and they were analyzing musical structure. The students loved it."
Bowman, also a globally revered author, broadcaster, performer and Best Album Notes Grammy recipient for The Complete Stax/Volt Soul Singles Vol. 3:1972-1975, says he's surprised at how prevalently pop music has infiltrated post-secondary education.
"When I started, I had no idea it would eventually win at the level it did. Now I think virtually every university has a course on pop music, with classes numbering up to 600 people, and they're mostly offered for non-majors."
He credits a changing of the guard for rock's new academic respectability.
"Part of the explosion has to do with a generation of university professors who are intently interested in this music," Bowman explains.
"In effect, the allocation of the power has changed, It's a natural thing to go from general large courses on rock or popular music or R&B for mass numbers of students in their first or second year to offering more specialized, detailed courses for students in their upper year. You've still got to have an overall department and academic environment that's pretty open to that sort of thing."
Bowman says an even strong incentive behind university and college music electives.
"They make money," he says. "The large courses for undergraduates make university departments fortunes and in fact often pay for much of what goes on in the rest of the music department."
But is there a job awaiting students who write their dissertations on Mark Of The Mole?
"Depending on what profession you're going in to," Bowman replies.  "The actual content of what you're teaching is of secondary importance. Hopefully you're teaching students different ways about hearing and thinking about music. It's hearing and thinking processes that open the doors towards life-changing experiences. The primary function of education for me is about enriching peoples' lives."
Or if you're Gary Lauer, it's to introduce the joy of Yes to others.
For $29, fans of the British progressive rock group can enroll online for Yesology (www.csi.edu/ip/ce/yesology) at the College Of Southern Idaho, where they can pore through 56 lessons and 81 tests dedicated to the band's 35-year history.
"I'm a Yes fanatic," says Lauer, who designed the non-credit course with fellow Yes zealot Alan Farley and attracted pupils from Singapore and Quebec.
"Their music is very affecting and very extraordinary, but I guess it depends on how it hits your hypothalamus," he laughs.