Peter Gabriel, Elton John and Sting's new CDs: review
Sting and Elton at least strive to be relevant with The Last Ship and The Diving Board, which can't be said for Gabriel's And I'll Scratch Yours
Elton John The Diving Board is largely focused on his still strong voice and his piano, says reviewer Nick Krewen.
By: Nick Krewen Music, Published on Tue Sep 24 2013
There was a time when the hit-generating public would embrace the latest albums by Peter Gabriel, Elton John and Sting as superstar must-haves that flew off the shelves until record company accountants formed callouses on their fingers from counting the flowing millions.
But that was then; this is now and the trio are now largely viewed as the elder statesmen of British pop, a bit past their expiry date but still hanging tough, the creative fire within anything but cooled.
In some cases, the "expiry date" perception is an accurate one: Gabriel, who rose to fame as the lead singer of British prog-rock band Genesis before "Sledgehammering" his way to the top of the charts, has been coasting since 1992's Us. Since 2002's malodorous Up, Gabriel has largely transitioned his career to one of a lounge singer — albeit, a more inventive and imaginative one than you'll find at your local watering hole — and spent the past decade covering others' material (2010's Scratch My Back, produced by Toronto's Bob Ezrin) or orchestrating past successes (2011's New Blood.)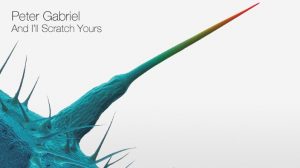 And I'll Scratch Yours is a Gabriel album in name only, with the majority of artists whose material he covered in 2010 returning the favour and tackling Gabriel songs. Six of these tracks were released three years ago: tired of waiting for David Bowie, Neil Young and Radiohead to contribute, he replaced them with Feist, Joseph Arthur and Bowie's "Heroes" co-writer Brian Eno to finish the tribute.
The question is: does anyone care to listen to Gabriel covers, especially when the originals supersede the remakes? David Byrne's "I Don't Remember" changes the song chorus melody over a splash of African beats and low-riding synth that makes it seem like a bastardized version of the Doctor Who theme. Lou Reed's "Solsbury Hill" sounds like a funereal cross between New York session outtakes and John Lee Hooker, and Randy Newman's atonal take on "Big Time" is, frankly, horrid.
Bon Iver's mandolin-sprinkled "Come Talk to Me" fares better; Arcade Fire's "Games Without Frontiers" is plodding and, overall, the experience warrants no more than a few listens. Those waiting for the great Gabriel redemption album are disappointed yet again.
Elton John fares much better with The Diving Board, an album that follows the more simplistic approach that started with 2001's Songs From the West Coast. Largely focused around his voice — still strong and sturdy after all these years — and his piano, producer T-Bone Burnett keeps the production stark with mixed results. As he demonstrates on "Oceans Away" and "Oscar Wilde Gets Out," John continues to have an ear for a strong hook and a melody, and longtime lyricist Bernie Taupin maintains his tightrope between delivering abstract imagery and direct emotional resonance in his prose.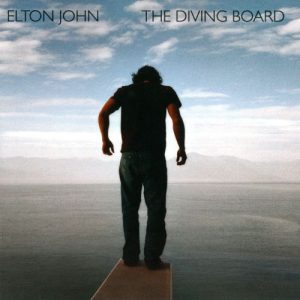 There are some really strong tracks here — "Home Again" and "Voyeur" are particular winners — but there are points where The Diving Board could have used a little extra sheen.
However, The Diving Board is ultimately more rewarding than Sting's first original full studio album work in 10 years, The Last Ship.
Certainly, the former Police principal's new project is the most ambitious of the three: the story of the demise of the shipbuilding industry in Sting's home port of Newcastle during the '80s, it utilizes the voices of Jimmy Nail and AC/DC's Brian Johnson among many others and is partially a love letter to his late parents.
Gordon "Sting" Sumner implements a number of styles, from Celtic-flavoured sea shanties to jazz-tinged balladry, to explore the depths of the human condition, with stories about a group of men you'll either embrace or reject, and a narrative that could be polarizing if you're not into musicals.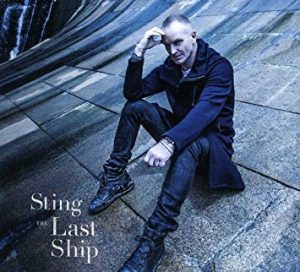 But if you've been following the twists and turns his career has taken since 2003's Sacred Love, and appreciate the detours into the lute-driven Songs From the Labyrinth or 2010's orchestrated Symphonicities, you'll admire and appreciate the complexities of such songs as the waltzy "The Night the Pugilist Learned How to Dance" and "Sky Hooks and Tartan Paint" — the latter a surprising show by Johnson that lacks the sandpaper throatiness he displays in his main gig.
Undoubtedly he's left the pop world far behind for this Broadway-bound effort, but at least Sting and Elton John are continuing the personal challenges with a damn-the-torpedoes approach that finds them striving to be relevant with their creations.
Now if someone could only light a similar fire under Gabriel's ass, the world would be a musically better place.
Nick Krewen
http://www.thestar.com/entertainment/music/2013/09/24/peter_gabriel_elton_john_and_stings_new_cds_review.html