Constant microscope of self-evaluation makes Drake's latest a fascinating listen
Nothing Was the Same is self-indulgent as they come but shows Drake is still at the top of the hip-hop heap, says reviewer Nick Krewen.
By:
Nick Krewen
Music,
Published on Tue Sep 24 2013
It may be good to be king, but Drake's crown has been tarnished by some hard-learned life lessons among the way.
The fame, the women, the money — it's all arrived for Toronto's Aubrey "Drake" Graham, and deservedly so: he's a velvet-tongued rapper whose gift for the vernacular and command of his studio craft has elevated him into the realm of hip-hop innovators like Eminem, Jay-Z, Kanye, and those skills are as sharp as ever on Drizzy's third platter, Nothing Was the Same.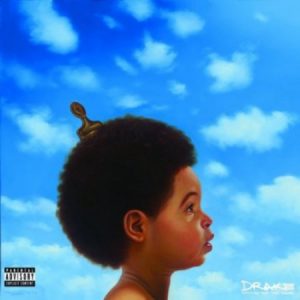 He's always been the one who has seemed the most grounded, the earthiest, so when he boasts how "Coming off the last record, I'm getting $20 million," and "I'm living like I'm out here on my last adventure" on the six-minute-plus "Tuscan Leather," it sounds more genuine than arrogant. But there's some anger there and considering the backdrop is a helium-induced sample of Whitney Houston's "I Have Nothing," it seems the Bugatti-buying millionaire is searching for life beyond the material.
He's searching for committing, further admitting on "Tuscan Leather": "I dropped the ball on some personal s—. Now I need to embrace it. I'm honest. I make mistakes. I'm the second to admit it."
He's not abdicating responsibility, but does not like what he sees, nor what he's sacrificed, due to the unrelenting demands of a rising career that has been taxing his personal life.
Though, on "Started From the Bottom," he's thrilled that "now the whole team here" including fellow production homeys Noah "40" Shebib, who helped sculpt Nothing Was the Same's sonic vision, and Matthew "Boi-1da" Samuels, largely relegated to some drum programming. An older, wiser Drake paints himself as a misunderstood outcast, fronting the Jekyll and Hyde dichotomy on "Furthest Thing" of being "on the low" with regards to his personal and public activities, yet dangling the carrot of living the high life as perhaps his truer nature.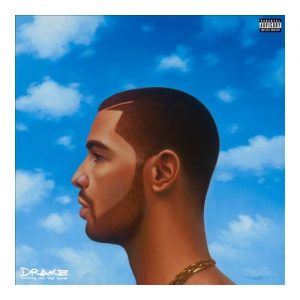 It's this constant microscope of self-evaluation that makes Nothing Was the Same such a fascinating listen: it's the internal push and pull struggle of finding some meaning within the transience, about finding connection and trust, and alleviating the guilt as he enlists Jay-Z on "Pound Cake/Paris Morton" to help him keep it real.
It's a portrait that takes 15 songs, some sung, most spoken; features more electronic atmospherics than straight-ahead beats, and resolves itself to find Drake in a better place than when he started the song cycle.
Sure, Nothing Was the Same is as self-indulgent as they come, but no matter how mixed his feelings may be, Drake doesn't seem ready to relinquish his throne anytime soon.
DOWNLOAD: "From Time," where Drake enlists singer Jhene Aiko as either his conscience or his muse. One moment she gently chides him as one "who can give but not take love" and gently inquires about his fears, while he rails on about failed romances and problematic perceptions that push his ambition. Freud would be impressed.
http://www.thestar.com/entertainment/music/2013/09/24/drakes_nothing_was_the_same_shows_his_skills_still_sharp_review.html