Entertainment / Music
Ella Yelich-O'Connor executes Pure Heroine with enough savoir faire that you eagerly anticipate her future.
By: Nick Krewen Music, Published on Tue Oct 01 2013
Only 16, New Zealander Ella Yelich-O'Connor offers one of the more auspicious debut albums of the year with Pure Heroine.
Known as Lorde, Yelich-O'Connor's pedigree is impressive for the maturity she projects both in vision and execution. She's the daughter of noted poet Sonja Yelich and was first signed to a Universal Records development deal four years ago.
Sporting a strong alto mindful of a cross between Dido and the late Divinyls frontwoman Chrissy Amphlett, Lorde's Pure Heroine combines smart lyrics and spacious music to forge a clever and appealing new alternative-styled sound. You're probably familiar with "Royals," the shrewd commentary on fame and the tabloid kings and queens that seem to have money to burn, and the media who have no problem reporting every aspect of their excess; and "Tennis Court," much more of a voyeur perspective on the same subject.
The remaining eight songs deal with the life of a 16-year-old going on 30, touching on love and dreams and generally hanging out with favourite friends, set against a keyboard-and-drums backdrop and the occasional loop.
It's sparse, yet full, and Lorde executes it with enough savoir faire that you eagerly anticipate the future of this seemingly self-assured talent.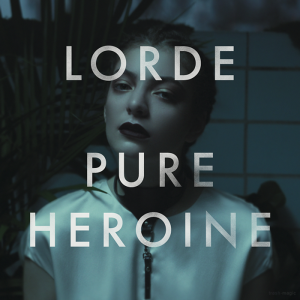 Lorde makes her Toronto debut Sunday at the Danforth Music Hall, already upsized from the Hoxton. Judging by the talent she displays on this album, larger venue bookings will arrive sooner than later.
She's certainly not one for Disney-bred shallowness.
Lorde's Pure Heroine is auspicious debut: review | Toronto Star