GRAMMY Hall Of Fame Inspirations: Verdine White
From the Beatles to Sly & The Family Stone, six-time GRAMMY winner Verdine White grooves on five influential GRAMMY Hall Of Fame recordings
MAY 15, 2017 – 2:36 AM
(To commemorate the GRAMMY Hall Of Fame's 40th Anniversary in 2013, GRAMMY.com has launched GRAMMY Hall Of Fame Inspirations. The ongoing series will feature conversations with various individuals who will identify GRAMMY Hall Of Fame recordings that have influenced them and helped shape their careers.)
Long known for his infectious energy while playing bass with six-time GRAMMY-winning band Earth, Wind & Fire, Verdine White says the recording sessions for their own album entry into the GRAMMY Hall Of Fame — 1975's That's The Way Of The World (inducted in 2004), which contains the separately inducted single "Shining Star" (inducted in 2008) — was something of a miracle.
Written and recorded as the soundtrack to the 1975 Sig Shore-directed film of the same name starring Harvey Keitel, White recalls that recording the album's songs, written by Charles Stepney and brother Maurice White, among others, was pretty spontaneous.
"We didn't rehearse," White says. "They were songs that Charles Stepney and Maurice put together that were just fantastic tunes. It was a soundtrack for That's The Way Of The World, which wasn't a big movie, but the album did 2 million in sales and went No. 1 straight across the boards.
"But we didn't even see the film while we were recording. I don't think the film had been finished yet."
While the film didn't make nearly the splash the album did, it didn't stop Earth, Wind & Fire from appearing in future cinematic projects, most notably the 1978 Robert Stigwood-produced Sgt. Pepper's Lonely Hearts Club Band, which featured the group's hit cover of the Beatles' "Got To Get You Into My Life."
Bass has long been a part of White's life. The Chicago-born musician spotted a double bass in his high school orchestra class and felt an instant connection.
"Bass found me," says White. "Maurice got me an upright bass, and then I started playing bass guitar and studied with Lou Satterfield, [eventually the trombonist for the Phenix Horns — Earth, Wind & Fire's horn section] and I studied classical bass on Thursdays. It was great for a young kid like me."
Fresh from performing at the 56th GRAMMY Pre-Telecast Ceremony on Jan. 26, White reflected on five GRAMMY Hall Of Fame recordings that were influential to his musical development.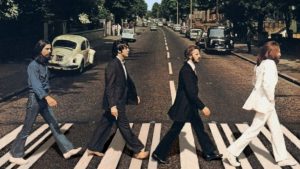 Abbey Road
The Beatles
Apple (1969)
Album
Inducted 1995
"Abbey Road was a great record pound for pound. Side two was really great, how the songs flowed together. The production was different, and of course it was the last record that they did together, but it was a little different. I thought it was a great record. I love 'Here Comes The Sun.' I love the [closing medley]. I love the way it rolled together."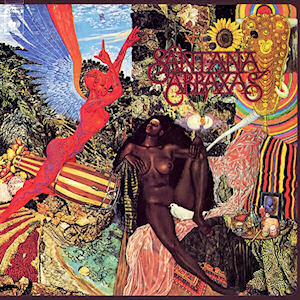 Abraxas
Santana
Columbia (1970)
Album
Inducted 1999
"The Abraxas album was just really, really energetic. Abraxas was a new form of music — Latin music with commerciality. It was good."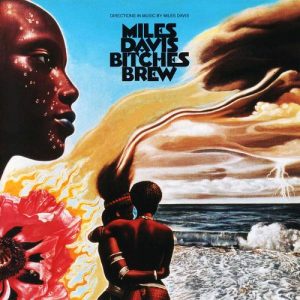 Bitches Brew
Miles Davis
Columbia (1969)
Album
Inducted 1999
"Miles was a great man. The record that I loved was Bitches Brew because it really was a great record of jazz fusion. That was the beginning of that jazz fusion thing that everybody jumped onto. I was just starting out. It was the early '70s when I first came to L.A., and that record was so different that it opened up my head to try and incorporate that in my work. He had cats like [bass clarinetist] Bennie Maupin and [drummer] Lenny White on it, and Miles put that all together."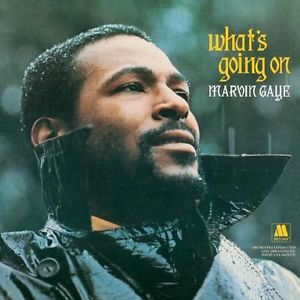 What's Going On
Marvin Gaye
Tamla (1971)
Album
Inducted 1998
"That record was really influential because it was the beginning of message music, and the words he used to talk about it. We hadn't really had anybody talk about issues like Marvin did. We had the Vietnam War, the women's liberation movement, the African-American black power movement. He spoke about those things [that] are actually today just as relevant as they were then. The whole album is like one song. I just loved the record. The record was great. I didn't listen to it for arrangements, but the words."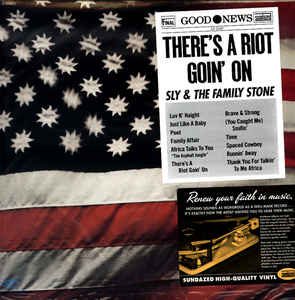 There's A Riot Goin' On
Sly & The Family Stone
Epic (1971)
Album
Inducted 1999
"Sly came out of nowhere and changed the sound of s***.  [Bassist] Larry [Graham]'s style changed later. The songs, and Sly, were free. At that time, those were all long-playing albums, so all of the songs were great. Today, you like this song and that song. It was the album. It's the album that flows, you know."
(Verdine White is the bass player for Earth, Wind & Fire, a position he has held for more than four decades, and the younger brother of group founder Maurice White. Earth, Wind & Fire released their most recent album, Now, Then & Forever, in 2013.)
(Nick Krewen is a Toronto-based journalist and co-author of Music From Far And Wide: Celebrating 40 Years Of The Juno Awards, as well as a contributor to The Routledge Film Music Sourcebook. He has written for The Toronto Star, TV Guide, Billboard, Country Music, and was a consultant for the National Film Board's music industry documentary Dream Machine.)