Entertainment / Music
Bowie proves age is nothing but a number on first studio album in a decade.
Published on Tue Mar 12 2013
Rock
David Bowie
The Next Day (ISO/Columbia/Sony)
3.5 stars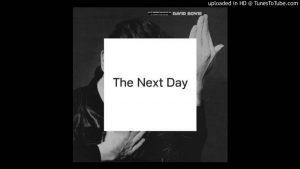 The secret's out.
After a major health scare and a decade of silence, many had assumed that influential and iconic rocker David Bowie had ridden off into the sunset. Instead, the man known affectionately as Ziggy Stardust, the Thin White Duke, or insert your favourite Bowie persona here, quietly reunited with his Heroes (and later Heathen) era producer Tony Visconti and some of his favourite session players — guitarist Earl Slick, bass player Gail Ann Dorsey, and drummer Sterling Campbell among them — and bided his time in the studio, free from the chains of expectation.
Early reviewers, thrilled at the unforeseen return of one of rock music's more colourful personalities and perhaps blinded by their own exuberance in the process, have thrown around a lot of jargon praising The Next Day as being "innovative" or "the world's best comeback album," of which it is neither.
It is, however, a very good David Bowie album, one marked by all the familiar tics and quirks that people have come to embrace: robust vocals and harmonies with recognizable inflections; infectious hooks and melodies that may seem alien at first, but eventually come around and lodge themselves firmly in your cranium, and metaphor-filled lyrics that at times are obvious, at others, obscure.
Sporting some brilliantly nuanced guitar and horn work, the 14 songs on The Next Day (17 on the deluxe version) seem to focus its insight on a world that Bowie himself knows all too intimately: hype. After all, he's sailed throughout the decades on the wings of one identity or another, be it sci-fi androgyny, soul brother or pop superstar, and flourished from the self-generated fodder of false truths and tales of fantasy, so whom is better equipped to address it.
And address it he does: whether it involves the superficiality of celebrity (the hyper-swinging breeziness of "The Stars (Are Out Tonight)," and the blasting rock power of "(You Will) Set the World On Fire," lyrically referencing the Greenwich Village acoustic folk scene) or war propaganda (the cynical sarcasm of "Where Does The Grass Grow," overlaying a taunting "Ya Ya" refrain over the disciplined "Ricochet" drum rhythm from Let's Dance; the robbed innocence of conscripted youth depicted by "I'd Rather Be High"), Bowie reminds us that we all continue to drink the milk fed to us by mass media without addressing the source or motive of the cow from whence it comes.
But Bowie's work has always been about discovery, and as you're invited to glean your own interpretation from his wonderfully complex, crisp arrangements and cultural musings, The Next Day satisfies the fan base who wondered whether he had another strong effort in him, and proves that at 66, age is nothing but a number.
The only serious drawback: with the CD design a retread of the Heroes artwork blocked by a white square and the black print of "The Next Day," you'd think Bowie would spring for a proper album cover.
DOWNLOAD: The gloomy beauty of the Berlin-era-referenced ballad "Where Are We Now" or the midtempo Beatlesque burst of "Valentine's Day" — which wouldn't feel out of place on either The Man Who Sold The World or Scary Monsters — are both strong candidates in an album will continue to entertain and enlighten with each listen.
Nick Krewen
http://www.thestar.com/entertainment/music/2013/03/12/david_bowie_lives_up_to_the_hype_on_the_next_day_album_review.html