Toronto composer takes no shortcuts when writing music for movies
Canadian Mychael Danna is nominated for a Golden Globe for best original score for his work on Ang Lee film Life of Pi. "There's something really wonderful about being the musical interpreter of a film," he says.
By: Nick Krewen Special to the Star, Published on Wed Jan 02 2013
When it comes to writing music for movies, Mychael Danna knows the score.
The 54-year-old Torontonian, recently nominated for a Golden Globe for his recent work on Ang Lee's Life Of Pi, says composing music for movies is not for the feint of heart, often involving long hours, tight turnarounds, inflexible budgets and personal sacrifice.
"That's just what it takes to write music that's as good as it can be for a film," explained Danna from his home studio as he prepped his day's work the upcoming Atom Egoyan film Devil's Knot.
"It's the same situation for other composers that I talk to: It's difficult on your personal life and not very many composers have hobbies.
"In order to be the best, that really is no shortcut other than putting in the hours. It's certainly a career that asks a great deal of you."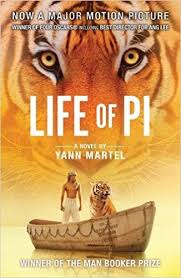 But the Winnipeg-born, Burlington-raised Danna, who will receive the Frederick Loewe Award for Film Composing on Saturday at the Palm Springs International Film Festival in recognition of the 94 films and TV movies he's scored since 1987's Egoyan film Family Viewing, simply loves his craft.
"There's something really wonderful about being the musical interpreter of a film, and it's a very special career," declares Danna, who will almost certainly receive an Academy Award nomination next week for scoring and Best Original Song for "Pi's Lullaby," which he co-wrote with singer and songwriter Bombay Jayashri.
"I feel really fortunate to still be doing it."
Renown for an ethnocentric musical sound that usually involves exotic non-Western instruments, Danna says he approaches film scoring not as a composer, but as a filmmaker.
"The film comes first and the story comes first, and whatever it is that you're doing has to be based on that premise," explains the man whose impressive film score portfolio includes the box office hits Moneyball, Little Miss Sunshine, Capote and The Time Traveler's Wife.
"So every decision you make, every note you choose, has to be coloured by your conception within the story of what it is that the music is adding to the story. And that's where the discussions with the director begin: Why did you make this film? What is you're trying to say? What do you want people to be left with?
"You have to be aware of the arc of the film and character development — all of these things have to be central to your thinking and your approach to what it is you're doing. The music has to work for the moment it's being heard, but it also needs to work on the large arc of the film and have a direction and have a kind of map laid out for it that helps the film tell its story."
There are a couple of other challenges. First, there's the time crunch. Danna says his job usually starts after just about every other aspect of the production has been completed.
"When they're approaching a final edit, the film has been shot and the editor and director are sitting there for 10 or 12 weeks to come up with their final cut, the composer comes on usually halfway though that process."
Then there's the budget, from which Danna must cover all costs including studio time, musicians, orchestrators, conductors, mixing costs and his composer's fee.
And while the composer may have been promised a certain budget, Danna says that can change by the time a film score is ready to be prepared.
"The composer is the last guy in the chain, so very often when you talk to them a year before the final date, there will be a certain number, and by the time they're ready for you to start working, they'll say, 'Oh, we had to use that for contingency. We had to reshoot or something and now you have half your budget," he explains.
"That's not uncommon, and budgets are certainly more challenged now in a way than they have been for a long time. So quite often the composer has to make a lot out of not very much, and find creative ways to do what needs to be done for less."
Danna says score budgets can range from $20,000 to $2 million, but whatever the number, quality standards must remain high.
"Certainly you can do a beautiful film score for say, $20,000, as well as $2 million. However, the $20,000 score will not be for full orchestra. It might be one or two players. The $2 million score can have a choir in London and many, many large orchestral sessions recorded in the best studios in Los Angeles, London, or wherever you want."
Danna spent a year on The Life Of Pi, recording in five countries including Toronto, where he collaborated with the Evergreen Club Contemporary Gamelan Ensemble and Bansuri player Jatinder Jeetu, and says he prefers "dangerous filmmaking" instead of typical Hollywood fare.
"That sense of danger in filmmaking is really attractive to me. I really thrive and I'm the most worried when I'm outside of my comfort zone. That's really when I think the best work can be done."
http://www.thestar.com/entertainment/music/2013/01/02/canadian_composer_mychael_danna_scores_another_hit_with_life_of_pi.html