The Sweet Smell Of Success
October 22, 2009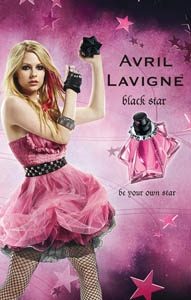 Recording artists bottle their success
GRAMMY.com
Nick Krewen
Tim McGraw and Faith Hill have not only experienced the sweet smell of success, they've bottled it.
Country music's first couple has a couple of new scents on the market — Faith Hill Parfums is her first and Southern Blend is his second — and they are just two of the music celebrities that have been tapped by Coty Inc., the world's largest fragrance manufacturer with annual net sales of approximately $4 billion.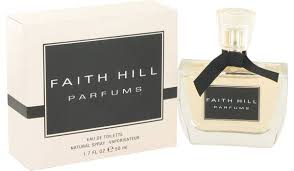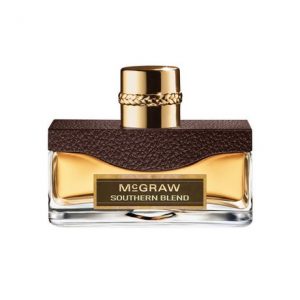 The list of artists sporting one or more of their own perfume or cologne brands run from the obvious (Mariah Carey, Jennifer Lopez, Britney Spears, and Gwen Stefani) to the enterprising (Sean "P. Diddy" Combs, Jay-Z and Usher) to the unexpected (rapper Daddy Yankee, guitar shaman Carlos Santana and cosmetic rockers KISS).
The fragrance industry also seems to be impartial to genre, with American soprano Renée Fleming, pop/punk princess Avril Lavigne, hip-hop icon Queen Latifah and influential innovator Prince all offering aromatic toiletries for public consumption.
Why are stars so keen to extend their aural appeal to the nasal? Well, there's the obvious answer: money. Fashion newspaper Women's Wear Daily speculates that Beyoncé's upcoming Coty fragrance will be one of 2010's most-anticipated spring debuts and could earn her $20 million over three years.
Karen Grant, vice president and global beauty industry analyst for the NPD Group, says helping to create a representative scent can be another expressive outlet.
"Sometimes celebrities say, 'We're not just about making another record,' so being associated with a fragrance is a statement saying, 'We're an artist. We're looking at this as an expression of our artistic talent.'
"It's a great way to earn huge recognition across the country. And fans, who may not have the new album, can have a little piece of that celebrity as well."
In many cases, it's an affordable piece of celebrity. A 1.7-ounce bottle of McGraw's Southern Blend — described as "a vibrant burst of grapefruit, star anise, and bergamot" that also incorporate touches of lavender, violet leaves, whiskey accord, vetiver, fresh amber, and tobacco to "create the ideal fragrance for the true Southern gentleman" — can be purchased in department stores or online for a suggested retail price of $30.
As Grant notes, this can be very appealing to fans. "If you're a huge Britney follower, you'd want the scent as well as the albums," she says.
It was Spears — along with Lopez and her fragrance Glow — who accelerated the trend of companies recruiting contemporary music stars to invent and introduce new fragrances when she entered the market in 2004 with the Elizabeth Arden brand Curious, which earned $100 million in sales within weeks of its release.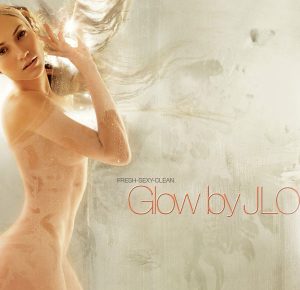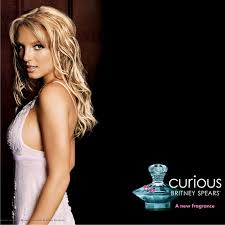 "Those two were such huge hits, really, that they helped to ignite this whole trend of associating the musician with these fragrances," Grant explains. "So I think that's when both the musicians as well as the manufacturers began to look and say, 'This seems like it could be a winning lineup.'"
And it's certainly been victorious for Spears. Women's Wear Daily reports that more than 10 million bottles of Curious, Fantasy and In Control have been sold since 2005, and Spears has expanded her franchise this year with the additions of Circus Fantasy and Hidden Fantasy.
Since then, approximately 40 artists from Shania Twain to Hilary Duff have taken the plunge, with hit fragrances — like music — tracked weekly by Nielsen SoundScan.
So how do pop and rock stars come to release fragrances?
Steve Mormoris, senior vice president of global marketing at Coty Beauty (whose musical clients besides Hill and McGraw include Celine Dion, Lopez, Kylie Minogue, Stefani, and Twain), says his company approaches artists based on a number of criteria, including role model potential, someone who "holds high values" and how much they embody the essence of femininity or masculinity.
In all cases, he says Coty is looking for a long-term relationship and an artist "who wants to become involved with the fragrance" from development through execution.
With estimated launch costs of "not less than $2 million," on the line, Mormoris says extensive market research is conducted before a brand is launched. "We don't put out a fragrance until we're absolutely certain it's going to be a success," he explains, adding that celebrities are usually paid on a royalty basis as opposed to a flat fee as an incentive, "ensuring that artists are involved for the life of the product."
Mormoris says hits are determined by sales-generated value and market share percentage, rather than number of units sold, and that the average celebrity scent has a shelf life of five to 10 years.
"The exceptions are Stetson and Elizabeth Taylor's White Diamonds, which has been the no. 1 fragrance for the past 20 years," notes Mormoris. "They're exceptions to the rule."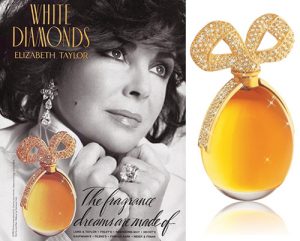 While celebrity popularity can drive fragrance sales, packaging also plays a crucial role.
"As new celebrity fragrances come out and they encompass novelty in design and fun, they still do well," says Grant. "For example, Gwen Stefani's Harajuku Lovers collection was among the best sellers in 2008.
"We do see that younger consumers do tend to resonate with packaging more as well. Since these celebrity fragrances do tend to be more popular with the younger consumer, it's usually a pretty winning formula."
Still, there are signs that the celebrity fragrance market may be waning. NPD Group recently reported a 10 percent drop in prestige fragrance retail sales for the first half of 2009.
If sales are flagging, Mormoris hasn't noticed.
"I keep hearing about it," laughs Mormoris, who names the Dion and Minogue fragrance lines as two of Coty's best performers. "But I haven't seen it."
(Nick Krewen is a Toronto-based journalist who has written for The Toronto Star, TV Guide, Billboard, Country Music and was a consultant for the National Film Board's music industry documentary Dream Machine.)