Music That Puts You To Sleep
July 20, 2006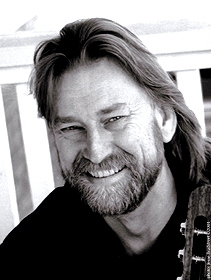 For "therapeutic" music, boring's a good thing
GRAMMY.com
Nick Krewen
If David Bradstreet isn't lulling you to sleep with his music, he isn't doing his job.
According to the National Heart, Lung and Blood Institute, more than 70 million Americans suffer from sleep disorders ranging from sleep apnea to hypertension. Bradstreet, a Toronto-based, Juno award-winning folk singer, instrumentalist and composer, is offering what he feels is a solution: TheraSleep, a combination of science and music he calls sonic melodic therapy.
On TheraSleep, the first album for his new TheraMusic imprint, Bradstreet takes gentle melodies, embeds binaural beats in sine wave frequencies and synchronizes those rhythmic cycles with the listener's brain waves, inducing relaxation and eventual slumber.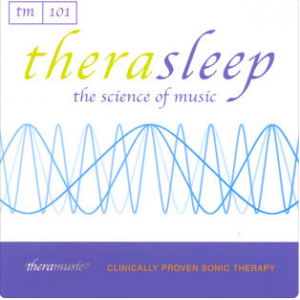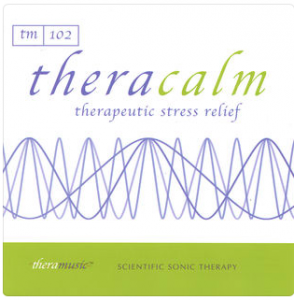 "Somebody approached me with the idea of locking music with brain waves," says Bradstreet. "I started to read a lot about it — and it's the reason why we dance when we hear a beat. If you're ever in a place where everybody's dancing and jumping up and down, they're basically all entraining to the beat. That's why it's such a rush — it's sort of the basis of a lot of religions, too, where everybody is chanting the same thing over and over again, and it does have a physiological effect on people."
Called "brain wave entrainment," the method actually trains the brain to unwind with each subsequent listen.
"The deep science of these records, the way it works, is that our brains operate at a frequency of about 15 hertz while we're awake to about 3 hertz when we're asleep," Bradstreet explains. "If you introduce a 15 hertz noise, it draws everyone's attention. If you slow that down and do it long enough, people eventually tire — it's like listening to a boring professor at school — and you eventually nod off.
"The way we've approached TheraSleep is by introducing sine waves on the left and right side. When you listen to those waves, it'll beat at 8 hertz in the middle. So you can lay these binaural beats right down under the music and mask that with other instruments that are roughly in the same frequency."
Bradstreet's TheraSleep project is just the latest innovation in the field of therapeutic music — a specialty genre that is composed specifically with health, healing and wellness in mind.
It's also one that's growing exponentially: Somerset Entertainment — the leading producer of this brand of music and home to Solitudes, a solidly established imprint that combines relaxing melodies with nature sounds that is currently celebrating its 25th anniversary, and Avalon, which features concept-based recordings focused on current lifestyle trends — reported double-digit growth for the fourth consecutive year, including a 13.2 percent improvement in sales to $76.1 million in 2005.
In total, Somerset has reported global sales of 50 million albums, with a generous portion of that amount derived from such therapeutic titles as A Sense Of Renewal, Zen Grooves and Nature's Spa: Soothing Massage. Somerset co-founder and President Gordon Gibson sees his company's market and future potential as "limitless."
"The world hasn't [gotten] any more relaxed or any skinnier," says Gibson, sitting in his Toronto office surrounded by stacks of compact discs and DVDs bearing such titles as b-r-e-a-t-h-e, Natural Massage Therapy and Music To Encourage Stress Relief. "I think our product has become more and more viable. It's the consumers' application of the albums that pushed us further in that direction."
Solitudes started out exclusively as a label of wilderness recordings captured by Gordon's father Dan Gibson, a pioneer in synchronizing nature sounds with film and an Order of Canada recipient who died earlier this year at the age of 84.
When the younger Gibson came aboard in 1986, he contemporized the concept and harmonized melodies with nature recordings, striking a chord with music lovers seeking soothing sounds to help them unwind from their stress-filled lives.
"I think my dad always deemed nature to be relaxing," Gibson explains. "With the earlier albums, they were always described as transforming your living room into an oasis, an escape to nature and therefore an escape from the busy life, the city, the noise — all those things. It was always inherently used as a relaxation tool."
Since 1995, Solitudes and its sister label Avalon have expanded into other health and wellness album concepts such as yoga, tai chi and cardio fitness, finding its consumer demographic of females aged 35-plus through an ingenious strategy of placing its product in such non-traditional retail outlets as general gift stores, home accessory shops and spas, salons and wellness stores.
"Our music is the kind of stuff that doesn't necessarily play on radio, and for us to sell it we need to separate it somehow," says Gibson, whose company produces 170 titles yearly that are also sold at record stores and Wal-Marts. "Our music is not artist-based, concept-based or application-based: It needs to be presented in a way and [in] a location that gives it some attention or it would just be lost in the bins."
One line, SonicAid, is a scientifically designed brain wave entrainment series produced in consultation with Lee Bartel — an associate professor at the University of Toronto and director and founder of the Canadian Music Education Research Centre — that promotes sleep, relaxation, concentration and creativity.
Gordon Gibson says public reaction has been encouraging. "There are definitely people who are able to fall asleep because of our stuff," he states. "We also get extremely touching letters. The cancer patient letter always stands out. To hear stories that an album we released brought the first smile to their face in a while and good memories is touching and rewarding."
TheraMusic's Bradstreet, who has released projects with Bartel through Somerset Entertainment, says the relief that therapeutic music currently brings is just the tip of the iceberg. "We found that with music you can treat everything from attention deficit to bed-wetting to tummy aches, things that are based on a stressed-out mind."
(Nick Krewen is a Toronto-based journalist who has written for The Toronto Star, TV Guide, Billboard, Country Music and was a consultant for the National Film Board's music industry documentary Dream Machine.)