In concert at Massey Hall on Thursday, The Pretenders founder seemingly hasn't aged a day since 1978.
Nick Krewen
Music, Published on Fri Oct 31 2014
Chrissie Hynde
3 stars
At Massey Hall, Oct. 30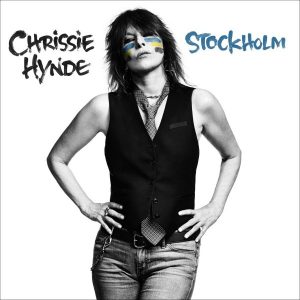 Dorian Gray, eat your heart out.
Anyone attending the opening night of Chrissie Hynde's Stockholm tour at Massey Hall on Thursday night could be forgiven for doing a double take and wondering where exactly she's hiding the painting: The Pretenders founder's birth certificate may read 62 years, but it's clear the Akron, Ohio, native hasn't aged a day since she first kicked out the jams back in 1978.
"You're so hot!" yelled an admirer from one of the upper balconies early into her 90-minute set, and you really couldn't belabour his point: the incredibly svelte Hynde stood centre stage, decked out in full rock 'n' roll regalia of blue necktie, black vest, jeans and a pair of leather boots that stretched to just above her knees, beaming as she surveyed the adoring crowd.
And if rock 'n' roll has indeed proven to be the source of her fountain of youth, that ageless glow that illuminated Hynde's skin also extended to her classic Pretenders songs and her husky voice, as both rung with authority and vitality. Joined by a four-piece band that included the current Pretenders lineup of guitarist James Walbourne and bassist Nick Wilkinson, Hynde turned back the hands of time with a performance that ensured she has lost none of her wallop.
But it did take her a while to get there.
After the lights dimmed, Hynde stepped out on stage and started out with "Don't Lose Faith," a snorer of a ballad from her new solo album Stockholm, before veering into a lukewarm blues number called "Biker." Maybe they're actually better tunes, but the sound technician was still twiddling knobs and adjusting levels as the guitars blared and drowned much of Hynde's initial vocals, so you'll have to pick up the new album to find out.
The first four songs, all new ones, were blasé enough to make one wonder if this was going to be a long night.
But that all changed once the first Pretenders song emerged — an edgy "Talk of the Town" that revealed a nicely gelling chemistry between all five musicians — as Hynde and her band shifted out of neutral gear and the momentum began to swell.
The real turning point came with a gritty rendition of "My City Was Gone," as the gifted Walbourne's sinewy handiwork on guitar in terms of handling both solos and complementing Hynde's strum jacked up the song to a new level of intensity.
This happened again with "Night in My Veins," another thrilling number that spirited Hynde and her gang into peak form, with a good portion of the crowd on their feet and dancing in their seats as old favourites like "Don't Get Me Wrong" and "Back on the Chain Gang" continued to maintain the flow of high energy.
It should be noted that there were only two tragic occurrences.
The first is that there were way too many empty seats for a woman who is one of rock's most astute songwriters, an artisan whose topics, even when it comes to love or urban decay, have always offered a provocative and profound perspective. The Massey crowd still delivered a healthy showing of around 1,800-1,900 music lovers, but the place should have been packed.
The other tragedy? That although Hynde and company pulled practically every Pretenders number one might want to hear — including "Precious" and the Kinks' "I Go to Sleep," the one she omitted was the biggest of them all: "Brass in Pocket."
So everyone was left hanging, receiving the cake without the icing, leading one to hope that if she comes this way again, Chrissie Hynde will right the wrong and make sure she plays all the hits next time . . . Hyndesight being 20/20 and all.
Postscript:  During the show, Hynde told the crowd how much she loved Toronto and pleaded with them to stop building so many condos, noting the skyline had changed abruptly since her last visit.