Lawrence Hill will read from his bestselling The Book of Negroes accompanied by live music in concert at Koerner Hall.
By: Nick Krewen Special to the Star, Published on Sun Feb 12 2012
Bestselling novel The Book of Negroes is going multimedia.
On Valentine's Day, the Nathaniel Dett Chorale, led by founder and artistic director Brainerd Blyden-Taylor, is teaming up with author Lawrence Hill and jazz veteran pianist and composer Joe Sealy at Toronto's acoustically pristine Koerner Hall. There they will present an evening of music and narrative based on Hill's award-winning novel, a fictional work inspired by a non-fictional historical registry of the same name, and portions of Sealy's Juno Award-winning Africville Suite.
Titled Voices of the Diaspora . . . The Book of Negroes, the program will intersperse Hill reading excerpts from his book with relevant classical, folk, gospel, spiritual and jazz works by Canadian composers Nathaniel Dett and Brian Tate; Americans Adolphus Hailstork and Moses Hogan; and others, including veteran Sealy.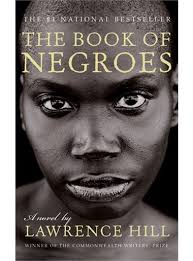 "This is a wonderful juxtaposition of literature and music," said Blyden-Taylor at St. Timothy's Anglican Church, prior to a Wednesday evening rehearsal of the program.
"It's illuminating a part of history. It's inviting people to consider aspects of things that occurred; to be moved and entertained at the same time."
Many Canadian readers are already familiar with Hill's 500-page novel about an 11-year-old West African girl named Animata Diallo who is abducted, sold into slavery to a North Carolina plantation, and eventually gains her freedom. More than 500,000 copies have been sold in this country alone. Along the way it has amassed the Commonwealth Writers' Prize for Best Book, the Rogers Writers' Trust Fiction Prize, CBC's Canada Reads title and a spotlight in Oprah Winfrey's influential O magazine as a summer read selection.
Some may be less familiar with Sealy's work, inspired by the plight of African Nova Scotians located in the Bedford Basin of Halifax, who had their homes expropriated and razed in the 1960s by the city of Halifax to make room for corporate interests.
"There's a synergy there, that's for sure," said Sealy, who will be performing with bassist Paul Novotny, drummer Daniel Barnes and singer Jackie Richardson.
"A number of pieces of my Africville Suite will be used in connection with the basically complementing and underscoring The Book of Negroes readings that Lawrence will be giving."
There's an even more intimate, though happenstance connection, between Hill and Sealy's works: Dan Hill, brother of Lawrence, wrote the lyrics to three songs about Africville, a pair of which — "Deep Down Inside" and "River of Dreams" — will be sung by Richardson, who was a last-minute addition to the bill.
"It's kind of like a family affair," says Lawrence Hill, who adds that he had never envisioned a night of music by the 21-voice Nathaniel Dett Chorale themed around his novel. "It's really something."
Hill says the catalyst of his novel, named after the historical registry kept by British loyalists listing the 3,000 black citizens who supported the British army during the American Revolutionary War — and were allowed to flee Manhattan for Canada as a reward — was introduced to him through a book published by James Walker, a history professor at the University Of Waterloo, in 1977.
"My mind was blown," recalls Hill. "It seemed to me to be something that should be enshrined in national consciousness.
"It was such a staggering document and represented such hugely symbolic and real migrations. Learning in the same book that 1,200 loyalists left Nova Scotia, went to Africa, the first back-to-Africa exodus in the history of the world — not from Jamaica, or not from the States as people might imagine — but from Halifax in 1792, I just had to write the book."
Voices of the Diaspora … The Book of Negroes plays Koerner Hall, 273 Bloor St. W., Tuesday at 8 p.m. Tickets from $39 at 416-408-0208 or rcmusic.ca.